Making an outline is as important as writing the complete book report. Without making the outline, the writer may not stay focused and organized when writing the report.
However, many students do not know how to write a good and well-structured book report. A book report is a great way of understanding a book and enticing the readers into reading it.
Many students do not know that it is different from writing a book review as it also includes crucial book information like its basic information and important events.
Many students think that making an outline is not worth their time. However, it is important to make an outline because it will help you write your book report quickly.
The following blog will help you understand the importance of making a great book report outline.
You'll know how to tailor them specifically so they work better than anything else out there while still being thorough in their research!
Importance of Writing a Book Report Outline
Writing a book report without an outline is unsatisfactory. You might not know what to do, and then you'll have trouble finishing. If you plan, then you will be more aware of what needs to happen next.
This will help you finish quickly and get a better grade. In addition, it helps the writing process flow easier and helps with the amount of research needed for the report.
An outline is a way to summarize your book report. A good outline will focus on the main points, arguments, characters, or themes that were researched for this paper.
Outlines can help you stay focused on these things instead of getting distracted by minor details like chapter titles or a number of pages where events happened.
However, you will need an impressive book report idea to prepare a great report. There are a number of ways through which you can find good book report ideas and prepare your report easily.
In this blog, you will learn how to make a good book report outline and earn a top grade.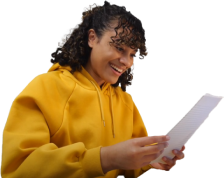 Paper Due? Why Suffer? That's our Job
How to Write an Outline for a Book Report?
As mentioned earlier, planning and making an outline is essential for any successful project or assignment. A book report is a piece of writing that informs the readers about the content of the book, its main themes, its main characters, and how the book is significant for a particular age group.
It is different from a book review and refrains from giving away too many details to the readers.
Its sole aim is to excite the reader and encourage him to read the book. the book report outline includes the following parts:
Prepare your First Draft

This part of the reading is related to the report. When you read, you should take notes of important themes, events, and elements. This will help you prepare your report without missing any important details.

Preparing the first draft before starting with the writing part will make sure that you have covered all the key points of the book and did not miss anything important.

Introduction

A strong introduction is important if you do not want to bore your instructor and earn low grades. A good book report's opening paragraph includes:

The author's introduction
The setting
Backdrop of the story
Type and genre of the book

Other details include the publishing house that published it, date of publication, and if it earned any accolades.

Other details include the publishing house that published it, the date of publication, and if it earned any accolades. Also, never forget to add an interesting thesis statement.

The introductory paragraph is the best opportunity for you to grab the reader's interest by including some unusual facts about the book or the author.

It is said that every book has a story behind it and a thought process that resulted in it. Your job as a writer is to find that process out and explain how it shaped and formed the story of the book.

Book Summary

The summary of the book includes a broad overview of the book and its plot. In addition, it details the main theme and story, point of the narrative, setting, and the whole story at large.

If you have read the book carefully, you could work on this part of writing the book report process effectively.

Main Body

This is the fleshy part of your report. Being the main body, it should include the main part and important elements of the literary work that you are writing your book report about.

Each paragraph contemplates an idea or main theme and plot, that includes:

The main theme, or themes that you will focus on
Examples and quotes from the book to emphasize your point
Fatal flaws of the main character of the book and its impact on the story and life of other characters
Commentary on the writing style of the writer

If you will read the book carefully, you may come across a number of other themes, make notes of them and explain them briefly in your book report.

Assessment and Concluding Paragraph

Once you are done with the report, it is time that you tie all the loose ends and add your personal assessment and conclusion in the book. A good closing will give an overview of the entire plot and summarize the book report concisely in the given time period.

Be careful that you do not introduce any new ideas or themes here because this is where you are binding everything together. However, do add your point of view.

Don't forget to write the impact of the book and state whether you recommend it. Each genre has its own kind of books and those are not suitable for all age groups. When you are done writing the report, mention the age group and the kind of readers that the book is suitable for.

Go through the assignment and check if the conclusion meets the specific requirements, if your teacher has mentioned any specific question when assigning the report.

Editing and Revision

The process for writing a book report should be reviewed to make sure the quality is as good as it can be. If someone else reviews your work, they will find things like typos and grammatical errors. This will mean that you have one less thing on their plate to edit.

Once you are done with your outline, it's time to start writing. The format for book reports includes everything from how to write a great introduction and conclusion all the way down into the details of what goes inside them!

Tough Essay Due? Hire Tough Writers!
How to Make a College Book Report Outline?
A college book report will be different from a high school or any other grade. While the format and structure of the book report will be the same for the report of every academic level, the main difference is the kind and genres of books that are read and assigned at each level.
Since college is higher than middle and high school, the students may get non-fiction books like biographies. The college-level book report also has the same sections as mentioned and explained above.
How to Make a Middle School Book Report Outline?
Middle school includes classes from 4th to 8th grade. However, these types of assignments are not very common in these classes, but sometimes, teachers do assign these to the students. These kinds of assignments help students improve their reading, analysis, and writing skills.
This is why teachers assign these kinds of assignments to help them develop their skills early in their academic life. Below, we have added a middle school book report outline template to help you.
Creating a book report outline is a simple task, especially with all the details that we have provided above; it becomes even easier. Still, if you feel that you will not be able to create an effective outline, then consult our essay writer here at MyPerfectWords.com.
Place your order now to get your book report written by professional essay writing service!

Dr. Barbara is a highly experienced writer and author who holds a Ph.D. degree in public health from an Ivy League school. She has worked in the medical field for many years, conducting extensive research on various health topics. Her writing has been featured in several top-tier publications.
Dr. Barbara is a highly experienced writer and author who holds a Ph.D. degree in public health from an Ivy League school. She has worked in the medical field for many years, conducting extensive research on various health topics. Her writing has been featured in several top-tier publications.