If your teacher has asked you to write a book review, you need to analyze a book and provide your opinion on it. However, this is not the only information you need for a good book review. You will also have to include a brief summary of the book and address the book's main points and explain why they matter.
You might also be asked to cover the information about the author to help the reader understand the text, especially if it is a non-fiction book.
If you are searching for how to write a book review, here is a step-by-step guide to help you write an impressive book review in no time.
What is a Book Review?
A review of a book is literary criticism, and it mainly consists of three things; a summary, analysis, and evaluation of the book.
These are the keys to constructing a perfect book evaluation and review.
A book review can vary from person to person, as everyone has a different take on what they read. You might have a positive opinion of a book but your friend can have a negative take on it.
However, both of you can be right in your own way, depending on how you criticize and draw an opinion of the book and defend them.
Keep on reading and learn how to write a book review for school and beyond.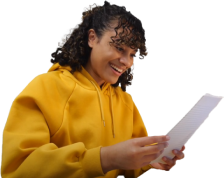 Paper Due? Why Suffer? That's our Job
How to Write a Book Review?
Regardless of liking or disliking a book, a detailed and honest review will help people know about different kinds of books and find those that interest them.
For some, book reviews and book reports are the same. However, writing a book report is different from writing a book review. A book review is simpler in structure and does not require in-depth analysis as compared to a book report.
Below is a step-by-step guide on how to write a book review.
Describe the Book

Write a few lines to describe the book. However, be careful when you are giving the description of the book, do not give away any plot twists and spoil the book for the readers. A better way is to refer to similar books. Mention them so the reader can get an idea of what the book is all about.

Discuss Your Point of View

It is essential that you talk about what you liked in the book. You can talk about a certain chapter or quote. Some other things include; your favorite character, event, quote, and scene.

Mention how the book made you feel and if it kept you engaged and curious till the end.

In the case of non-fiction works, explain if it was informative or if the theories and concepts were explained perfectly and if it helped your work.

All these questions will help you write a book review that will impress your teachers, boss, or peers.

After talking about all the things that you like in the book, it is time you talk about the parts of the book that you disliked. However, make sure that you explain everything and the reasons behind your dislike.

Conclude Your Review

Conclude the review by summarizing some of your thoughts on the book and suggestions about what kind of readers will like the book the most.

For instance: older or younger readers or people who are fans of drama, mystery, or comedy.

When it comes to more facts and science-related books, you can talk about how the book is more suitable for readers who are doing or have done an M.Phil. in any science-related subject.

Rate the Book

This is an optional part. You can give the book a rating out of 10. At times there is an audience who are in a rush, and all they want is to know the ratings. So, this is perfect for your peers or the layman who just want to know if the book is worth it or not.

Remember to Proofread

Once you are done with writing, proofread it and make sure your grammar and spellings are on point. Keep in mind that a review with language mistakes may not be taken seriously.
Book Review Format
There are certain formatting guidelines that you need to follow for a perfect book review. Keep in mind that following the correct format is as important as writing about the main theme and idea of the book.
Here are the basic book review formatting guidelines that you can follow for your ease.
Start with the main characteristics of the book, such as the name of the book, the author's name, etc.
Definition of the book and bibliographical information
Discuss the main theme of the book
Introduce the main characters
Discuss the plot of the story
The message, the author tried to convey
Your point of view on the text
These are the basic book review format guidelines that you need to follow for an impressive review.
Book Review Template
Here is a free book review template that you can use to come up with the best format for your book review.
Book Review Examples
Examples are a great source to learn something new. That's why below we have provided some book review examples that you can read to understand what it takes to write a great book review.
Fictional Book Review
The Invisible Man Book Review:
"An extremely powerful story of a young Southern Negro, from his late high school days through three years of college to his life in Harlem.
His early training prepared him for a life of humility before white men, but through injustices- large and small, he came to realize that he was an "invisible man." People saw in him only a reflection of their preconceived ideas of what he was, denied his individuality, and ultimately did not see him at all. This theme, which has implications far beyond the obvious racial parallel, is skillfully handled.
The incidents of the story are wholly absorbing. The boy's dismissal from college because of an innocent mistake, his shocked reaction to the anonymity of the North and to Harlem, his nightmare experiences on a one-day job in a paint factory and in the hospital, his lightning success as the Harlem leader of a communistic organization known as the Brotherhood, his involvement in black versus white and black versus black clashes and his disillusion and understanding of his invisibility- all climax naturally in scenes of violence and riot, followed by a retreat which is both literal and figurative.
Parts of this experience may have been told before, but never with such freshness, intensity, and power.
This is Ellison's first novel, but he has complete control of his story and his style. Read it."
Non-Fiction Book Review
Becoming Book Review:
"Look, I'm not a happy crier. I might cry at songs about leaving and missing someone; I might cry at books where things don't work out; I might cry at movies where someone dies.
I've just never really understood why people get all choked up over happy, inspirational things. But Michelle Obama's kindness and empathy changed that. This book had me in tears for all the right reasons.
This is not really a book about politics, though political experiences obviously do come into it. It's a shame that some will dismiss this book because of a difference in political opinion when it is really about a woman's life. About growing up poor and black on the South Side of Chicago, about getting married and struggling to maintain that marriage, about motherhood, about being thrown into an amazing and terrifying position.
I hate words like "inspirational" because they've become so overdone and cheesy, but I just have to say it-- Michelle Obama is an inspiration. I had the privilege of seeing her speak at The Forum in Inglewood, and she is one of the warmest, funniest, smartest, down-to-earth people I have ever seen in this world.
She's obviously intelligent, but she also doesn't gussy up her words. She talks straight, with an openness and honesty rarely seen. She's been one of the most powerful women in the world. She's been a graduate of Princeton and Harvard Law School, She's had her own successful career, and yet she has remained throughout that same girl - Michelle Robinson - from a working-class family in Chicago.
I don't think there's anyone who wouldn't benefit from reading this book.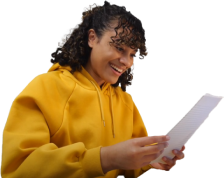 Tough Essay Due? Hire Tough Writers!
Book Review Sample
If you are looking for more book reviews, we have compiled an interesting book review sample for you to read the following reviews.
The alchemist book review
Sapiens book review
The secret book review
Book review of forty rules of love
Book review of matilda
Book review treasure island
Educated book review
If you want to read a book review of any book mentioned above, refer to this sample and see what a professional book review looks like.
New York Times Book Review
The NY times book reviews are a great resource to help you understand how to write a book review that is impressive and moving.
They will help you get a clear idea of how to write a book review. If you have not read one, now is the time to do so. Reading book reviews of authors like Margaret Atwood and Jacqueline Woodson is a good way to get started with your own assignment.
The NYT book reviews have pretty much an overview of every other book out there. Go through some of them for better clarity.
Hopefully, now you know what it takes to write a good book review. Refer to the above guide and learn how to write a great book review every time.
Lastly, never write a review of a book based on what you wanted it to be. Present facts and your opinion based on them.
Further, there are going to be times when you will be given the task of reviewing a book from a genre that you do not like. This will be your test, as the book review will help you learn to appreciate readings from all genres.
Get Professional Help for Writing a Book Review
Book review writing is surely not an easy task. And if you have no sufficient time to write a book review or even read a book in the first place, you might be wondering how to write a book review without reading the book.
There is a one-time solution that you can consider if you have no time to produce a high-quality book review or any kind of other writing assignments.
MyPerfectWords.com provides professional essay writing help that has qualified essay experts to help you with your various academic writing needs.
Be it a type of essay, book report, or book review. Our essay writer online is the best solution for all your academic problems.
Place your order now and get your book review done within a short deadline.