Book reviews at first may not seem like an interesting task but this assignment holds a high academic value. Writing a book review is very easy if you plan ahead and follow a guide throughout.
A book review allows students to illustrate and analyze ideas in a book. Book reviews are a form of literary criticism that analyzes the author's ideas, writing style, and quality.
Book review writing is a good practice to develop critical thinking and writing skills. It also helps students to learn how to critically evaluate a piece of writing and support given ideas with facts and examples.
If you are new to this form of assignment, our blog about the book review format for students is all you need. Here you will find the basic guidelines and sample book review format for your better understanding.
How to Write a Book Review Format?
The format of a book review allows students to provide an in-depth analysis of the book. However, it all depends on how you are writing your book review but there are some general guidelines that you need to follow.
If you follow the proper guidelines, it will show that you have understood the main theme and ideas of the book.
Before heading to the book review essay format, please remember book reviews are different from book reports. A book report is simpler in structure than a book review and also does not require an in-depth analysis of the text.
Here are some important guidelines that you can follow if you don't know how to format a book review.
Begin with the basic characteristics of the book such as its name, author's name and often you will also be asked to write the name of the teacher as well.
The definition of the book and bibliographical information should be included in the opening clause.
Write about the main theme in the following section and include a few sentences to summarize the text.
The next step is to introduce the main characters of the book to your readers. Provide an objective description of the important parts of the story.
Provide a vivid description of the main setting and interesting information about your story to keep your readers engaged.

Clarify the purpose of the story and summarize the plot by answering the following questions.

What are the goals of each character in the story?
What is the main conflict in the plot?
Were the conflicts resolved?

Finally, write about the main message that the author has tried to convey to his readers. Access whether the author has met his/her goals.
Provide a final assessment of the text and support it with specific examples.
With these academic book review format guidelines, you will be able to write an excellent book review. However, if you are still not sure, refer to the following sections and know what a perfect college book review format is.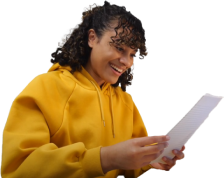 Tough Essay Due? Hire Tough Writers!
Book Review Template
A book review is the first impression of the whole story and the narration of the book. A typical book review template includes an introduction, body, and conclusion with the following information:
Introduction

Mention the book cover and title.
Include the subtitles, if there are any.
Write the author's name.

Thesis

Write a brief description of the book according to your understanding.
Write the main points discussed in the book briefly.
Do not mention your opinions or analysis just yet.

Body

Make references by using at least three quotations from the book.
Briefly explain those quotations in your own words.
State your opinion about the quotation.
Always write about each quotation in a separate paragraph.

Conclusion

Summarize the quotations briefly.
Summarize your opinions briefly.
Add concluding remarks.
Add star rating if needed.
Here is a perfect template for you to make the most interesting textbook review format. You can use this template to write a book review of a book that you have read.
Book Review Examples
Writing a book review is a very common writing assignment. Teachers might ask you to write a review of a book you have read recently.
In order to illustrate what a book review is, we have provided you with interesting critical book review examples for your reference.
APA Book Review Format Example
For writing a book review in APA format, refer to the following book review apa format example. This will help you learn how to use APA writing guidelines and referencing style.
MLA Book Review Format Example
If your teacher instructs you to use MLA style and you have no idea how to format your book, read this MLA format book review.
You can use this critical book review format example as a model for formatting your paper.
Book Review Format for School Students
Here are some book review format examples that middle and high school students can use to learn about this type of writing.
Book Review Format for College Students
Here is a Turabian book review format for college students to learn from.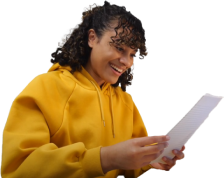 Paper Due? Why Suffer? That's our Job
Book Review Writing Tips
Here are some expert writing tips that you should keep in mind while writing a book format:
Keep the introduction brief: Many people don't like to read long introductions for essays. This can lower your grade. Keep the introduction short so people will read it all.
Prefer reviews of fictional books: It is not necessary to write book reviews about fiction books, but it can be more effective than writing nonfiction books.
Don't compare: Do not compare your chosen novel to other books you have read in the past. Comparing them will only confuse the reader.
Opinion is important: When writing book reviews, it is often encouraged to include your own point of view.
Take help from templates: Using a book review template can help a student understand the required writing style.
Criticise if you must: Usually, you don't need to give your opinion in academic papers below Ph.D. level. However, with book reviews, it's different. You can criticize the writing, story, or characters if there's a need.
Be positive while reviewing: When giving feedback, make sure to include a mix of positive and negative comments, while remaining majorly positive.
Appreciation won't hurt: If you enjoyed reading the book, say so. This will encourage the potential readers and the author as well.
Writing a book review is a time-consuming task - reading a book itself takes a lot of time. If you are out of time, our professional essay writers at MyPerfectWords.com can help you write a perfect book review within your specified timeline.
If you are facing any other issue in writing a book review - you can ask our paper writing service to assist you.
The book review that you will get from us will contain the following information:
Basic information about the book including the author's name, publication date, etc.
Background of the book and what inspired the author to write it.
Information about whether the readers can benefit from reading the book.
The theme of the book and the issue it is based on.
A summary of the book highlighting all the important aspects of it.
A final perspective on the book and recommendations.
Clearly writing a book review is a lengthy process. So, if you have no time or don't like the book chances are you will write a poor quality book review. To avoid this, better get help from professional writing services.
Place your order now and see how our best essay writers write a meaningful book review for you!
Cathy has been been working as an author on our platform for over five years now. She has a Masters degree in mass communication and is well-versed in the art of writing. Cathy is a professional who takes her work seriously and is widely appreciated by clients for her excellent writing skills.
Cathy has been been working as an author on our platform for over five years now. She has a Masters degree in mass communication and is well-versed in the art of writing. Cathy is a professional who takes her work seriously and is widely appreciated by clients for her excellent writing skills.