An abstract is more important than you might think. It's what makes people want to read your entire paper, not just the first few paragraphs or pages.
Abstracts are also a big deal for job applications and grant proposals. They're often all that an employer sees before looking at your resume or CV, so if it isn't well-written, it can be difficult to get any further information about you as a candidate - which means no interview invitation.
Luckily there are plenty of great resources out there on how best to write one.
In this blog, you will find out how to write an abstract for a dissertation along with a well-written example for your help.
Dissertation Abstract Definition
The abstract is a quick summary of your paper. This piece of writing aims to show the reader what they can expect from reading it.
The main purpose of an abstract is to provide an overview of what your research paper is all about. Therefore, for a thesis or dissertation, must include the abstract on an additional page after the title page and acknowledgments but before the table of contents.
The abstract may include the following information.
Thesis of the work
Some background information
Include keywords that identify the content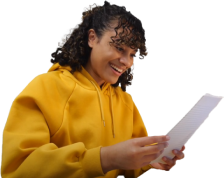 Paper Due? Why Suffer? That's our Job
Dissertation Abstract Structure
Below are the sections that must be included in a dissertation abstract format.
Introduction
Aims and objectives
Methods
Results and discussion
Conclusion
Following this 'formulaic' approach to writing the dissertation abstract should hopefully make it a little easier. The number of words is limited, but there's still plenty of information you'll have to convey for your paper to be persuasive enough.
Dissertation Abstract Length
How long should a dissertation abstract be?
If you're a Ph.D. student, having written your 100,000-word thesis and abstract will be the 300 words long summary included at the start of the paper that explains why this research was needed. It also states what work is focused on as well as concluding with how it contributed to new knowledge within their field.
The point here is that it's easier to talk openly about a subject you know well than it is to condense the key points into a brief speech.
Similarly, this applies to abstracts. Three hundred words aren't much text which makes summarizing three (or more) years of research even harder. It's like trying to summarize 3 hours' worth of information in a 15-minute slot and doing so without time constraints or distractions.
How to Write a Dissertation Abstract?
A dissertation abstract is very important, so make sure each word counts. Here are the key tips that you can keep in mind for writing a great dissertation abstract.
Keep it Brief and Concise

Your goal is to make sure you are utilizing the most effective and efficient research methods possible. One of these techniques is making abstracts for all papers that detail your important findings in an easy-to-read form so they can be understood by anyone with no prior knowledge about them.

It's important to keep in mind what key points from the paper should appear within its confines on top of noting any supporting data or diagrams relevant to the topic being discussed.

These items will then help inform readers as well as provide insight into why certain conclusions were drawn after examining various experimental outcomes which led up to those conclusions.

Each Sentence Should Give New Information

A serious tone of voice should be used as the information in this passage is important and new. The sentences must also be short, to-the-point, and full of useful information about their research so that no time can waste on redundant titles or introductions for your project.

Give yourself a few sentences to introduce your subject area before moving onto the gap you found within knowledge; there's no need or expectation for references at all.

Provide a Glimpse of Your Research

You'll need to establish your overarching aim before you set out the research questions which correspond with each chapter in your thesis.

The approach that will help readers better understand if this dissertation has achieved its goals is up to you. But as long as they can make sense of it all, then great.

Provide Facts

Avoid bringing in too much opinion when writing the abstract. This ensures that you maintain a fact-based tone, keep your points clear, and make it seem more structured to the reader.

Edit and Rewrite

Make sure you have enough time to read your text, and if necessary, completely rewrite it. Show the abstract to others who will explain what they understand about your research. Are they able to back up each of the six structure points: why you needed this research project, questions that were answered by your work, and any new knowledge gained from conducting this study?

It's important for you to make sure people can see how significant or impactful these findings have been in their field with a clear understanding of where things stand now in relation to previous studies.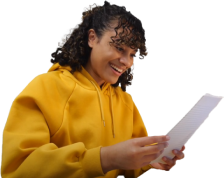 Tough Essay Due? Hire Tough Writers!
Dissertation Abstract Sample
The best way to understand how to write a great dissertation abstract is to look at some examples. These dissertation examples will help you understand how a good abstract is constructed.
The abstract you write for your dissertation or thesis should briefly explain to the reader why the work of your research is needed, what you did, and what it means. This brief text will convey your findings effectively and put you in a good light as an aspiring researcher.
Make sure you showcase the best of your research, key findings and show off both your skills as a researcher and an expert writer. If you're looking for an experienced team with extensive knowledge in helping you write your dissertation proposal, look no further than MyPerfectWords.com.
Our essay writing service has the best team of writers who can do everything from assisting with a research question or even structuring entire chapters if needed.
Not only dissertations, but you can also get help with case studies, literature reviews, thesis, etc. Simply reach out to our essay writer at any point during this process when something comes up.
Cathy has been been working as an author on our platform for over five years now. She has a Masters degree in mass communication and is well-versed in the art of writing. Cathy is a professional who takes her work seriously and is widely appreciated by clients for her excellent writing skills.
Cathy has been been working as an author on our platform for over five years now. She has a Masters degree in mass communication and is well-versed in the art of writing. Cathy is a professional who takes her work seriously and is widely appreciated by clients for her excellent writing skills.