Thesis writing and dissertation writing are forms of a final project, written to present a student's knowledge, research, and findings. As well as their understanding of what they have learned through the course of the degree
It's no surprise that students can get confused about the difference between a thesis and a dissertation. After all, both papers require research in order to write them effectively!
However, there are some key differences between these two types of academic work, which we will explore below in this blog.
Basic Dissertation and Thesis Differences
To get a graduate-level degree in the United States, you must finish your final projects. There are two types of projects: the dissertation defense and the thesis. The two assignments are very similar and often confused by students. Each of them can be contrasted as below:
One demonstrates understanding while researching work to showcase in their graduate program
Another requires presenting completed sources with citations within an appropriate time period (usually within 3 months).
The dissertation is a document that must be completed by students in order to graduate. It provides them with the chance of contributing something new and original, which would otherwise not exist without their efforts.
A thesis can last from when you are in high school or college, all the way to finishing your master's degree. The term "dissertation" marks an endpoint for doctoral degree programs as well.
This work represents what these learners have been studying during those years. It often includes some kind of creative element too!
Apart from this basic difference, several more significant ways in which a thesis and dissertation can differ. These terms even have their interpretations in different countries.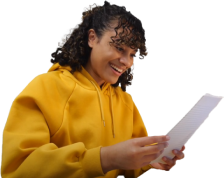 Paper Due? Why Suffer? That's our Job
How Does a Thesis Differ from Dissertation in Europe?
In Europe, students are required to submit a thesis that results from their original research. A dissertation is a project that you can do to earn a master's degree. It takes one or two years of education and hard work.
The meaning of the thesis has evolved with time, and now a lot more research is required. The thesis contains extensive references and citations, but its emphasis lies on the original work produced. It is not just an overview or summary like in old times!
How Does a Thesis Differ from the Dissertation in the United States?
In America, the thesis is the end of one's master's degree. It can be short or long depending on where they are studying at graduate school.
But in Europe, it is different for people who are pursuing doctoral programs. They have to write a long doctoral dissertation because their degrees require more work, not only terminal exams alone.
For a master's degree, the candidates have to complete advanced coursework by performing research projects and gaining practical experience. Students can come up with their ideas.
However, it isn't required at this level of study. Instead, emphasis is placed on technical expertise. Students develop through comprehensive learning throughout the curriculum.
The Difference in the Degree Requirement
As mentioned earlier, a thesis and dissertation are both required for different types of degrees after specific years of studying. A dissertation earns you the highest degree in a particular field, and students are required to write a thesis for their master's.
There are some cases where neither of these is a requirement to earn a degree. It, however, is subject to the type of degree and institute. For some institutes, the only requirement is the final papers.
What is the Difference between their Research and Data Collection Methods?
Irrespective of what you are studying, the main purpose of both is to ask students to defend their thoughts.
These projects require students to conduct exhaustive research and prove that they have gained adequate knowledge and understanding of their field of study.
The only difference is the extent of the research that is necessary for both projects. Since writing a dissertation is based on a student's ideas and coming up with something new, it requires primary research. The primary data is collected in the following ways:
Interviews
Self-administered surveys
Focus groups
Field observations
Experiments
Primary research takes up a lot of time and is more expensive than secondary research for writing a thesis. Secondary data can be obtained using the following methods:
Journals
Scholarly articles
Survey reports
Online studies
Existing studies
Books
Students are asked to do these projects so that they can show their teacher what they know. They will be able to show the faculty member what they learned.
The dissertation and thesis are both oral defenses where you're asked questions about your work. There is a big difference in the length of time for these defenses, though. As with all things, it depends on how long things take to get done at each stage!
The Difference in the Length of a Dissertation and Thesis
"How long should a thesis and dissertation be?"
A master's thesis is a type of academic paper that you write as your final project in order to earn the degree. They are similar to research papers but with more structure and less flexibility. So it may take up to 100 pages or even more.
It depends on how long this particular assignment takes for me (it usually depends upon what kind of topic I choose). A dissertation has an original theme rather than relying entirely on other sources like journal articles.
It allows us to see what is happening now in scholarship. We can also see our own observations, which might lead people down new paths never explored before!
Moreover, the dissertation uses the existing work done in the field and develops your hypothesis or theory. It is a much more detailed and complex document compared to a thesis. Hence, it is way longer, consisting of about 400 pages.
Basic Dissertation and Thesis Similarities
A thesis and dissertation both are academic writing forms, and because of this, there are several similarities between the two. These similarities can be classified into different sections, such as structural and completion.
Structural Similarities Between Dissertation and Thesis
The basic structure of writing a thesis and dissertation is similar. According to this structure, both dissertation and thesis require the following components to be written:
Title
Abstract
Introduction
Literary Review
Main body
Research methods/material
Results
Discussion
Conclusion
Recommendation
Bibliography
Appendix
Although these basic components are a part of both the thesis and dissertation writing process, the two assignments' content differs.
Similarities in Completing a Thesis and Dissertation
Another similarity between a thesis and a dissertation is that students need guidance for their completion. There are specific supervisors or advisors assigned to every student to help and guide them throughout the process.
Your supervisor will assist you from selecting the dissertation topic, data collection up to the writeup itself.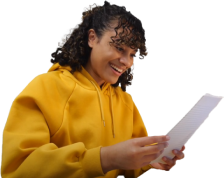 Tough Essay Due? Hire Tough Writers!
Dissertation and Thesis Example
All the significant differences and similarities that a student should know before starting to work on a dissertation or thesis are given. To give you an even more explicit understanding of the two concepts, examples are provided below.
Knowing the basic differences between the two assignments is essential for writing an effective and impressive workpiece. Moreover, you must understand that whether it is a thesis or a dissertation, both are challenging documents. And requires a great deal of patience, skills, and writing ability.
We know how challenging it can be to work on an original paper. We are here for you! Our team of experts will help provide dissertation or thesis writing services to you.
We ensure that our produced content is professional, creative, and engaging. We provide all kinds of writing services at MyPerfectWords.com.
We have the best dissertation writers who have the qualification and experience to craft high-quality work.
Simply get assistance by hiring our paper writer now and receive quality content in no time.