Thesis writing becomes easier and less stressful when you plan everything beforehand. This is how you will get an idea of the information that needs to be added to the thesis. Moreover, it is also considered a great way to stay focused.
Many people go astray during the writing process. They often get confused and worried about writing a thesis that would impress the instructor. Therefore, having a well-developed outline is important to organize the ideas in one place.
Refer to this blog to get an idea of all the sections and parts included in a thesis paper.
What is Thesis Writing?
Thesis writing is a high-level paper based on original ideas, detailed research, and credible sources. It requires students to use multiple methods for collecting relevant data to conduct research.
It is a common assignment in several graduate and postgraduate studies. Moreover, it is also a degree requirement for many Masters and PhD level degrees. Teachers usually use them to assess and grade students. Similarly, such papers also prove their eligibility to earn the degree.
A thesis paper can be of any type. However, students mostly get an argumentative thesis that stresses a stance.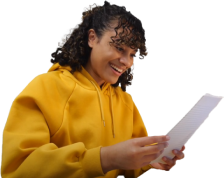 Paper Due? Why Suffer? That's our Job
How Long Should a Thesis be?
The length of a thesis typically varies from project to project. It largely depends on the department, faculties, and fields of study.
The bachelor's thesis is often 40-60 pages long. However, a master's thesis includes 60–100 pages. On the other hand, a PhD thesis writing must not exceed 80,000 words that make up almost 100-250 pages.
Remember, these pages contain all the text and referencing list except appendices.
Nevertheless, in thesis writing, students should go for brevity rather than length. The main goal is to come up with the shortest possible paper that contains all the required data. Also, avoid including unnecessary and repetitive information.
Thesis Writing Format
Below given are the four major sections of a thesis format.
Section 1 - Preliminary Pages
Title page (required)
Dedication (optional)
Acknowledgment (optional)
Abstract (required)
Table of contents (required)
List of tables (required)
List of figures (required)
List of abbreviations (optional)
Section 2 - Text
Introduction (referred to as Chapter 1)
Body of Thesis
Section 3 - References/ Bibliography (required)
Section 4 - Appendices (optional)
Remember, the format of a thesis is the same as that of the other research and term papers. Have a look at the following document to get a clear idea of the thesis writing format.
Thesis Proposal
Before starting to write a final thesis, the supervisors require the students to submit a well-planned proposal. It provides a detailed summary, outline, and layout of your research work. Moreover, it identifies the problem statement, questions, and methods used to carry out the study.
Follow the given pattern for writing a thesis proposal.
Introduction
Literature review
Theoretical framework
Research question
Methodological designs
References
How to Start a Thesis?
Below-given are the prewriting steps to start a thesis successfully.
Choose an interesting thesis topic, along with your central argument.
Research credible sources to support your claims. It may include online journals, periodicals, and books.
Collect relevant statistical data for scientific studies.
Search and gather opposing views to present your work in a better and in-depth manner. It will also identify the strength of counter-arguments.
Create a well-structured outline to organize all the chapters and headings in one place.
Make sure to list down the sources in the referencing section from the start.
Check the format, methods of research, and thesis writing guidelines to ensure that you are on the right track.
How to Write a Thesis Paper?
After planning on how to start your thesis, the actual writing process begins. Generally, a thesis consists of the following sections.
Thesis Title Page
A thesis title page is the first page that includes the following elements.
Acknowledgments
It is an optional page in a thesis paper. Here, the writer appreciates the people who supported the research technically, financially, or intellectually.
Abstract
An abstract states a summary of the major findings and explains why the paper is important. It should be 250 words long and does not include citations.
Similarly, a good abstract must answers the following questions:
Why did you conduct the research?
What question were you trying to answer?
What methods you have used to conduct the research.
What are the research findings?
How will your research contribute to the field area?
Table of Contents
This section includes a list of headings and subheadings with page numbers. Moreover, it is followed by a list of figures and tables. However, the titles should be mentioned with each figure and table.
Thesis Introduction
The introduction of your thesis paper provides a brief overview of your research work. It must include a strong thesis statement to present the answers to the research questions. Furthermore, divide the introduction into logical segments by using subheads.
An impressive thesis introduction must consist of the given aspects.
A problem statement
Background information
Research questions
Scope of the study
Research format structure
Research Significance
In this section, mention the reasons for choosing a particular topic. Also, think about why the research is important and how it will contribute to the field.
Literature Review
Conduct thorough research to review the relevant literature on the topic. Identify the literature gaps and structure your arguments according to it. Also, analyze the methods used by other scholars to acquire the results.
Research Methodology
State the type of research methods that you have employed in the research. It can either be qualitative or quantitative, depending on the field of your study.
Scientific fields mostly use practical methods, i.e., quantitative research. In contrast, humanities work with theoretical approaches, i.e., qualitative research.
Research Limitations
State your research limitations in this section. Some common limitations are as follows:
Shortage of finances
Shortage of subjects
Time constraints
Lack of rigorous data
Findings
Here, mention the research findings in reference to the thesis statement and the hypothesis. Inform the readers if the hypothesis was true and if you could generate the expected results or not.
Discussion
Discuss the research outcomes and explain how you get them. If the results are different than the expected ones, elaborate on the reasons behind it. Also, describe the relationship between the results.
Thesis Conclusion
Conclude your paper by writing the thesis statement and research findings. Keep it brief and discuss the important points only. Similarly, do not open new ideas in this section as it will leave a wrong impression on the teacher.
You can also recommend directions for future research to solve the problem.
References
In this section, add all the sources that you have used in your thesis. It will add credibility to your work by avoiding plagiarism. Also, arrange the list alphabetically and according to the given format.
Appendices
Include your data, procedures, references, and calculations in the appendices. Moreover, give each appendix a title, such as a letter (A, B, C). However, it should not be more than 1-2 pages.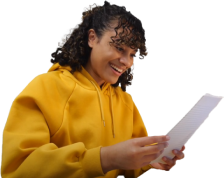 Tough Essay Due? Hire Tough Writers!
Thesis Writing Examples
Here are some good thesis examples and samples for you to understand better.
Thesis Topics
Below-given are some interesting topic ideas for writing a thesis paper.
Discuss cultural and economic approaches in the practical world.
Influence of demographic change in urban areas.
Multinational firms investing in Third World countries - Does it help?
Roadways and the telecommunications industry are essential to the economy.
Discuss the conflicts in Africa along with their causes & effects.
Elaborate on the role of women in rural development.
Discuss the economic analysis of real estate prices.
Impact of regional trade agreements on SAARC.
Relationship between migration and crime.
What are the causes and consequences of long-term unemployment?
Refer to our list of thesis topics if you need more unique ideas for your research.
Thesis Writing Tips
Follow the tips given below to write a well-researched thesis.
Start writing your thesis early.
Determine the audience and their expectations.
Organize your paper as a logical argument.
Create tables and figures to present the arguments.
Arrange the sections to make your first and last chapter engaging.
Write the introduction after the conclusion. Ensure both sections are related to each other.
Do a critical review of the literature to make your research credible and authentic.
Read your work aloud to identify spelling, grammatical and punctuation mistakes.
Set the deadlines for each day and make sure to work accordingly.
Remember to proofread and refine your thesis before the final submission.
Make changes according to the feedback.
Use a simple sentence structure along with easy words.
Hire a Professional for Thesis Writing
The thesis is the most critical work of your academic life. Thus, if you are not sure about doing it successfully, do not take the risk.
There are many companies available online that offer Masters and PhD thesis writing services. However, not all of them provide original and authentic papers.
MyPerfectWords.com is a professional essay writer service in the USA. We guarantee high quality and well-researched thesis for multiple academic levels and subjects.
You can buy a thesis from us at affordable rates. Simply contact our 24/7 customer support and specify your requirements. And we will assign a writer to work on your thesis.
So hire our essay writing help today!