Are you about to write a persuasive essay on abortion but wondering how to begin?
Writing an effective persuasive essay on the topic of abortion can be a difficult task for many students.
It is important to understand both sides of the issue and form an argument based on facts and logical reasoning. This requires research and understanding, which takes time and effort.
In this blog, we will provide you with some easy steps to craft a persuasive essay about abortion that is compelling and convincing. Moreover, we have included some example essays and interesting facts to read and get inspired by.
So let's start!

How To Write a Persuasive Essay About Abortion?
Abortion is a controversial topic, with people having differing points of view and opinions on the matter. There are those who oppose abortion, while some people endorse pro-choice arguments.
It is also an emotionally charged subject, so you need to be extra careful when crafting your persuasive essay.
Before you start writing your persuasive essay, you need to understand the following steps.
Step 1: Choose Your Position
The first step to writing a persuasive essay on abortion is to decide your position. Do you support the practice or are you against it? You need to make sure that you have a clear opinion before you begin writing.
Once you have decided, research and find evidence that supports your position. This will help strengthen your argument.
Check out the video below to get more insights into this topic:
Step 2: Choose Your Audience
The next step is to decide who your audience will be. Will you write for pro-life or pro-choice individuals? Or both?
Knowing who you are writing for will guide your writing and help you include the most relevant facts and information.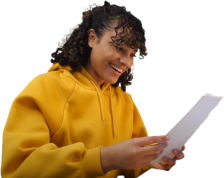 Paper Due? Why Suffer? That's our Job!
Step 3: Define Your Argument
Now that you have chosen your position and audience, it is time to craft your argument.
Start by defining what you believe and why making sure to use evidence to support your claims. You also need to consider the opposing arguments and come up with counterarguments. This helps make your essay more balanced and convincing.
Step 4: Format Your Essay
Once you have the argument ready, it is time to craft your persuasive essay. Follow a standard format for the essay, with an introduction, body paragraphs, and conclusion.
Make sure that each paragraph is organized and flows smoothly. Use clear and concise language, getting straight to the point.
Step 5: Proofread and Edit
The last step in writing your persuasive essay is to make sure that you proofread and edit it carefully. Look for spelling, grammar, punctuation, or factual errors and correct them. This will help make your essay more professional and convincing.
These are the steps you need to follow when writing a persuasive essay on abortion. It is a good idea to read some examples before you start so you can know how they should be written.
Continue reading to find helpful examples.
Persuasive Essay About Abortion Examples
To help you get started, here are some example persuasive essays on abortion that may be useful for your own paper.
Examples of Argumentative Essay About Abortion
An argumentative essay is a type of essay that presents both sides of an argument. These essays rely heavily on logic and evidence.
Here are some examples that you can use as a reference in writing your own argumentative essay about abortion.
Abortion Persuasive Essay Topics
If you are looking for some topics to write your persuasive essay on abortion, here are some examples:
Should abortion be legal in the United States?
Is it ethical to perform abortions, considering its pros and cons?
What should be done to reduce the number of unwanted pregnancies that lead to abortions?
Is there a connection between abortion and psychological trauma?
What are the ethical implications of abortion on demand?
How has the debate over abortion changed over time?
Should there be legal restrictions on late-term abortions?
Does gender play a role in how people view abortion rights?
Is it possible to reduce poverty and unwanted pregnancies through better sex education?
How is the anti-abortion point of view affected by religious beliefs and values?
These are just some of the potential topics that you can use for your persuasive essay on abortion. Think carefully about the topic you want to write about and make sure it is something that interests you.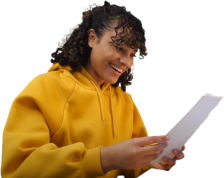 Tough Essay Due? Hire Tough Writers!
Facts About Abortion You Need to Know
Here are some facts about abortion that will help you formulate better arguments.
According to the Guttmacher Institute, 1 in 4 pregnancies end in abortion.

The majority of abortions are performed in the first trimester.

Abortion is one of the safest medical procedures, with less than a 0.5% risk of major complications.

In the United States, 14 states have laws that restrict or ban most forms of abortion after 20 weeks gestation.

Seven out of 198 nations allow elective abortions after 20 weeks of pregnancy.

In places where abortion is illegal, more women die during childbirth and due to complications resulting from pregnancy.

A majority of pregnant women who opt for abortions do so for financial and social reasons.

According to estimates, 56 million abortions occur annually.
In conclusion, these are some of the examples, steps, and topics that you can use to write a persuasive essay. Make sure to do your research thoroughly and back up your arguments with evidence. This will make your essay more professional and convincing.
Need the services of a professional essay writer? We've got your back!
MyPerfectWords.com is a persuasive essay writing service that provides help to students in the form of professionally written essays. Our persuasive essay writer can craft quality persuasive essays on any topic, including abortion.
Contact our essay writing service today!