A process analysis essay is a type of expository writing in which the writer explains the process of something in detail. Writing an expository essay sounds like a difficult task, but it's just another essay writing assignment.
Learn everything about the process analysis essay in this blog and start writing your essay.
What is a Process Analysis Essay?
A process analysis essay is a type of essay that tells how to do something or how to perform a specific task. It is an essay that explains the process or steps that someone needs to perform to complete a particular task.
According to the process analysis essay definition:
"It is a type of expository essay that aims to describe some actions or process."
This essay aims to teach someone the step-by-step process of performing a specific task. It is somewhat like explaining a recipe: first, you specify the ingredients, then the steps of what to do with them. In other words, it lists down all the steps in a logical order.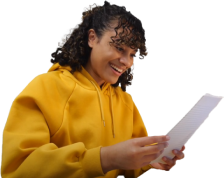 Paper Due? Why Suffer? That's our Job
Types of Process Analysis Essay
There are two types of process analysis essay: directional and informational. When you begin to write your essay, you first need to decide which type you should write.
1. Informational Process Analysis Essay
The informational essay tells the reader how something should be done without giving directions on how to do it. The writer's tone is informative, and they are not directly talking to the reader.
2. Directional Process Analysis Essay
It explains to the reader how to do something or perform a task by giving proper directions. The body section is organized into the steps, with each paragraph explaining one step in the process.
How to Write a Process Analysis Essay?
Process analysis essay writing requires you to consider every step and tool involved in completing a task. Furthermore, it requires you to explain the logical order that the reader should follow.
In general, it is similar to the typical five-paragraph essay with a few differences. Here is a step-by-step process of writing a process analysis essay.
1. Choose a Topic
When you are choosing a topic for your essay, do not rush to make a final decision. Several process analysis essay topic ideas are available, and you need to decide which is best for you. Take some time and try to rationalize your choice by keeping the following tips in mind:
Choose a topic idea that involves the reader
Find a topic that you have a good understanding of
Focus your theme on one particular thing
Choose something that has practical worth and is useful for the reader
Think about your targeted audience and make sure your topic is relevant to them
2. Draft a Process Analysis Essay Outline
Create an outline for the essay so that you do not have any difficulty writing the essay and do not miss out on anything. Organize the steps into a logical sequence and put them into the proper essay structure.
Professional essay writers suggest starting an essay with an outline. It helps you analyze the topic and how you should write your essay. Just list down all the process steps in a logical sequence and arrange the content properly. There is no specific rule for preparing for writing an essay.
Decide the structure of the essay and organize the steps in the correct order. The process analysis essay structure is almost the same as any other type of essay. The only difference is the body section because it is not built on evidence or arguments.
Introduction

Start a process analysis essay by explaining the process you are going to describe in your essay. The following points are involved in writing a process analysis essay introduction.

Formally introduce the topic and define the purpose of the process
Tell the significance of the process, why it is useful and worth learning
Establish a process analysis essay thesis statement
Do not dig deep into the theme's background or provide historical facts and also avoid unnecessary details
Discuss the result that can be achieved if everything is done in the right sequence

Body Paragraphs

Describe every step in the body section. Use as many paragraphs as the number of steps involved in the process. Discuss each step in a separate paragraph, and make sure your instructions are detailed and clear enough that the reader does not feel confused.

If there is any complicated step involved in the process, divide it into several parts. Use transitional words to move from one part to another and follow the descriptive writing style. Explain each part separately by following the process in sequential order and combine the result in the end. But, make sure the reader does not get confused and loses track.

Conclusion

In the conclusion section, just summarize all the steps involved in the writing process. Inform your audience about the risk or any side effects associated with the process. Discuss what could be done if something goes wrong and how to make it right



Tell the reader the significance of following the process in the given sequence. Discuss the consequence if the process is not followed correctly. Define the final result that will be achieved when the process is followed in the proper sequence.
Have a look at the following outline template of the process analysis essay to get an idea.
3. Revise Your Essay
The most important part of the writing process is proofreading and revision. Read your essay once you are done writing it, and make sure you did not provide any wrong information. And your essay follows the logical sequence and the formatting guidelines.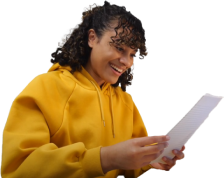 Tough Essay Due? Hire Tough Writers!
Process Analysis Essay Examples
Below are some good process analysis essay samples. These examples will help you learn how to write a process analysis essay in a better way. Read the example.
Process Analysis Essay Topics
Recipes are just simple examples of a process analysis essay. There are many other topics that you can write about. A fun thing about a process analysis essay is that you can even write an essay on how to write a process analysis essay. Below you can find some amazing topics for writing an incredible process analysis essay.
Below you can find some amazing topics for writing an incredible process analysis essay.
How to bake a cake?
How to make a presentation on powerpoint?
How to treat coronavirus?
How to do laundry?
How to write an essay?
How to make an apple pie?
How to make a sketch?
How to succeed in college?
How to lose weight in just 20 days?
How to learn belly dance?
Process Analysis Essay Writing Tips
The given below writing tips will make your essay writing process simple and manageable. Follow them and finish writing your essay quickly.
Use appropriate vocabulary and language and try to avoid complicated technical terms
If using technical terms, make sure to explain them properly so that the reader can understand them
Use transitional words for moving from one step to another
The steps should be simple and easy to follow
Give the reader a sense of direction by keeping everything concise and clear
As it is a process analysis essay, it should follow the chronological sequence
Now that you know the complete guide to writing a process analysis essay and have tips from professionals, you can easily write your essay. But still, if you get into any trouble, come to us, and we will handle your essay.
MyPerfectWords.com is the best essay writing service that you can rely on for getting a process analysis essay. Our writers are experienced and highly educated. They can handle any type of academic writing assignment with ease.
So, do not hesitate and be worried about your essay and hire our essay writer service now.