A process analysis essay is a form of writing that includes a comprehensive set of instructions on any process. It explains every step from the beginning till the end. This essay type can be written for any field that includes representing a process, but they are more commonly written for technical disciplines.
Writing this essay requires a writer to carefully analyze each step and choose the correct and explicit approach to represent it. Like other essay types, writing a process analysis essay involves expertise to explain each step in detail. It is obtained through personal experience or research.
The success of any type of essay depends on how strong the topic is. If you manage to get your audience hooked on the topic, you are halfway through. As simple as it sounds, coming up with the right topic can be really challenging.
If you are in a writer's block and have no clue where to start, here are some amazing process analysis essay topics. Impress your audience with the best ideas.
How to Choose a Process Analysis Essay Topic?
Picking a topic for your essay can be daunting, especially when you have a lot in mind or writer's block. It looks simple, but deciding on the perfect topic can be time-consuming and challenging.
If you are not given a choice and assigned a topic by your instructor, you will not have to worry about going through this phase. But if you come up with your topic, you will have to make an effort.
Although there are no specific rules for choosing process analysis topics, professionals take some steps to make the process easier. The following step-by-step guide can help you choose interesting process analysis essay topics.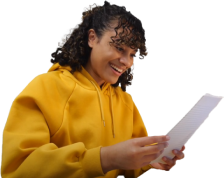 Paper Due? Why Suffer? That's our Job
1. Brainstorm Ideas
The first step should be brainstorming ideas for your essay. Think about what interests you the most or reflects your passion. Writing about something you are interested in will make the whole procedure easier and more fun.
The best trick is to choose a subject that is related to your field. For example, if you are a science student, you can choose a topic such as how the food is digested and explain the process.
2. Find Credible Sources of Information
If you are writing an essay on a topic, you do not have first-hand experience, research how experts have discussed the process. For this purpose, look for credible sources that describe authentic steps. When conducting research, you will come across plenty of information, but not everything will be credible. If searching online, visit only the trusted websites.
If you do not find credible sources, you probably will have to discard the idea and come up with a new subject.
3. Form a Thesis Statement
Even though this essay only discusses a process of something, it still requires a thesis statement. The thesis statement will be the major claim of the writer that will structure the whole essay.
A statement is formed keeping in view the topic. If you can not develop a strong claim on the topic, either change the topic or spend time forming another thesis.
4. Take the Final Decision
After passing your initial idea through these filters, you will have a perfect topic in hand. A strong topic will let you craft compelling content. Moreover, the title is the first thing the reader sees, so it should be interesting to grab his attention.
When selecting a topic, another factor plays a very important role. That is, keeping the audience in mind. Identifying the audience and their needs will direct your way to select a good theme for your essay.
Good Process Analysis Essay Topics for Students
Here we have gathered some amazing ideas for your essays that can help you win your instructor's heart. Whether you are a high school or college student, the below-given list of paper topics can really help.
Process Analysis Essay Topics for High School Students
How to repair a washing machine at home?
Discuss the easy steps to upgrade your smartphone
How to lose weight in 2 weeks?
How to mow your lawn? - Steps for beginners.
How to throw a perfect surprise party?
How to switch a tent on soft ground?
How to overcome your fears?
How to pick process essay topics?
How to remove stubborn wine stains?
How to improve your handwriting?
Process Analysis Essay Topics for College Students
How to decide on a major in college?
How to write a college application essay?
How to install a solar panel?
How to groom your cat at home?
How to potty train your dog?
How to quit drinking?
How to get a job?
How to start a business?
How to make your LinkedIn profile attractive?
How to write an application?
Subject-Related Process Analysis Essay Topics
Below-given are the subject-related process analysis essay topics for you. Have a look at them to get a detailed idea.
Science Process Analysis Essay Topics
How does the Citric Acid cycle work?
How are hurricanes formed?
How are caves formed?
How cell division takes place?
How DNA replication takes place?
How were the planets formed?
How were the continents formed?
How are clouds developed?
How do plants photosynthesize?
How does a satellite work?
Psychology Process Analysis Essay Topics
How does Cognitive behavioral therapy work?
How to hypnotize a person?
How do medicines affect the body?
How to treat insomnia?
How to control a panic attack?
How to help someone in a seizure?
How to control anger?
How to recover from PTSD?
How do advertisements impact your thinking?
How do emotional support animals help you deal with a panic attack?
Informative Process Analysis Essay Topics
How does a telescope work?
How does a microscope work?
How does carbon dioxide affect the environment?
How species became extinct?
How do volcanoes erupt?
How to write an official email?
How to pass your driving test?
How to prepare yourself for a job interview?
How to get rid of stage fear?
How to become a blogger?
Funny Process Analysis Essay Topics
How to perfectly apply eyeliner?
How to impress a girl?
How to avoid people you don't like?
How to look busy at work?
How to say "I hate you" without being mean?
How to become a spy?
How to stalk people on Facebook?
How to prepare your nails for painting?
How to bunk a class?
How to write a love letter?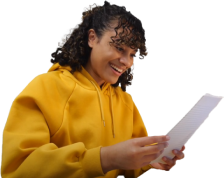 Tough Essay Due? Hire Tough Writers!
Cooking Process Analysis Essay Topics
How to make brownies?
How to make chocolate cookies?
How to bake a pie?
How to make pepper steak?
How to separate egg yolks?
How to decorate a cake?
How to make chocolate glazing?
How to make a delicious Turkey sandwich
How to make alfredo sauce?
How to preheat the oven?
Easy Process Analysis Essay Topics
How to choose a topic for a process analysis essay?
How to cut your hair?
How do you install windows on your computer?
How to download a movie?
How to pose for a picture?
How to sew your shirt?
How to use a selfie stick?
How to decorate your room?
How to press your clothes?
How to use a dishwasher?
Writing on a great process or informative essay topics can make you win the audience and impress your instructor. If you can not find your best topic on the list, get help from the experts.
MyPerfectWords.com provides professional essay writing help and academic assistance for all your assignments. Whether you require good essay ideas or written papers, expert writers are always available to help you.
Hire the best paper writer today at the most reasonable price.