Knowing how to write a great case study is one of the important skills you will need in college. You may feel overwhelmed when you get the assignment to write a case study because it requires good analytical and writing skills.
When you are asked to write a case study, you are expected to come up with a solution to a problem which is not an easy task.
It is also important to organize your work efficiently. In this blog, we have provided the important format guidelines and a case study format sample to help you get started.
Importance of Case Study Format
Using the correct case study analysis format is as important as covering the key information in it. Therefore, it is essential to take into account all the formatting guidelines for a perfect case study.
Each college and university sets its own requirement for the case study formatting. So, it is important to check what format style requirements your institute has set. APA format and MLA format are the most commonly used styles for formatting a case study but some institutes use other kinds of referencing formats also.
In the case of the APA and MLA style case study, the reference pages will be outlined in the APA and MLA styles. Keep in mind that teachers pay careful attention to formatting. So, neglecting to properly format your case study can affect your grades.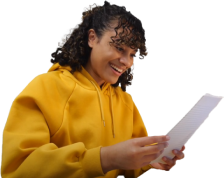 Paper Due? Why Suffer? That's our Job
How to Format Your Case Study?
Students usually feel overwhelmed when it comes to turning the gathered information into something interesting and readable.
What should you include? Where should you start? And what is the best way to structure and organize your case study? These are the common questions students mostly encounter when writing a case study.
To help you get the answers to all these queries, it is important to first understand that there is no one way that you can use to present your case analysis. Usually, the case studies are either written or visual. No matter what case study you are working on, there are some elements that you need to take care of for a perfect case study.
Here are the elements that you need to include for a perfect case study paper format.
"What are the parts of a case study?"
Title

Create an interesting title for your work. Keep it simple and short.

Subtitle

Here you need to briefly elaborate on the accomplishment. What you have done and how you got there.

Executive Summary

Write about the entire story in one paragraph followed by 2-3 bullet points to display the case study contents.

Subject Information

An introduction about what the case study is all about.

Challenges and Objectives

Describe the challenges of the customer prior to using your product or service. Explain the long-term goals or objectives that the customer set out to achieve.

How Product/Service Helps

In this 2-3 paragraph section describe how your specific strategies provided a solution to their problem.

Results

In this 2-3 paragraph section describe how your product or service specifically benefited and helped achieve the goals. You can also use percentages to show your contributions.

Quotes and Visuals

In the bottom section of your case study, add 1-2 quotes and visuals to support the story you are telling. You can also use icons to summarize information and highlight areas of your research. You can also combine these with social media icons to show this is a well-researched and thorough case study.

Future Plans

Write about the future plans for your case study analysis and whether or not those plans involve you.

Call to Action

Call to action is optional but adding one can encourage your readers to take some action after learning your work at your website.
Case Study Format Template
Case studies can be used for different purposes. In social sciences, it can help you understand the problems of other people.
In businesses, it can help you earn the trust of potential customers. But do you even know what are the different types of case study and how to write one?
For some people, writing a good case study format is easy but for others, it can be a nightmare. To make all things easier for you, we have provided you with a free case study template.
Refer to this template before you start writing your own document. This student case study format sample contains all the information you might need when gathering information for your case study.
Case Study Format Examples
Case study examples are the best way to learn the basic techniques for writing a great case study on your own.
A great approach for writing a perfect case study is to plan ahead and refer to a sample case study format that can guide you in the writing process.
For your help, we have also compiled real-life case study examples along with a format that you can refer to while writing your own.
APA Case Study Format
If you are asked to write a case study in APA format, keep in mind there are some specific requirements that you need to adhere to.
Here is a case study APA format example for you to learn how to format a case study.
Business Case Study Format
Business case studies can help businesses sell products or services to prospects. Here is a perfect example for you to learn how to write an impressive business case study.
Nursing Case Study Format
Writing a great nursing case study can be tough. That's why we have provided a case study report format for nursing students to use as a guide in creating their work.
Refer to this family case study format example if you are writing a nursing case study for the first time.
Harvard Business School Case Study Format
Looking for HBS style business case study? Here is one for you to read and take hints and ideas to prepare this type of case study like a professional.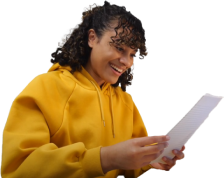 Tough Essay Due? Hire Tough Writers!
Medical Case Study Format
Writing medical case studies is helpful in medical practices as it gives a lot of information about different diseases. Look at this example and learn how to write a detailed medical case study.
Case studies may not be as attractive as blog posts and they are often overlooked as compared to other content formats. But why do you need to write a case study?
In your academic years, you cannot avoid writing a case study. To complete this assignment, you need to conduct thorough research to identify the key takeaways and record the results in detail using APA or any other style asked by your teacher.
Students do not always have a considerable amount of time to write a case study. That's why our paper writing service can help you in every discipline you need.
Our writers are capable enough to do marketing, business, psychology, and even nursing case study from scratch.
If you need help at any stage of your case study writing process, do not hesitate to contact us. Before placing your order you can also review samples at our website.
So, if you have no time to create a case study simply place the order and we will write a compelling case study for you.
Go to our order page now for top-quality case study writing help!