Writing an annotated bibliography can be daunting and time-consuming. Still, you have to prepare one every time you embark on a research project.
But you don't have to start from scratch! Annotated bibliography templates provide a quick and easy way for you to create an impressive document that will help organize your research.
By using the right template, you can present your sources in a clean, consistent, and professional way.
In this blog, we've created and presented annotated bibliography templates for you to use. You can find templates for different common citation formats as well.
So continue reading!

What is an Annotated Bibliography?
An annotated bibliography is a list of the sources used in your research paper.
Just like a normal bibliography, you first need to create a citation and reference list. Each citation includes the author, title, publication information, and other details about each source.
But that's not all! Each entry in an annotated bibliography also includes a brief summary or evaluation of the source material. This helps you track what you've read and assess its quality.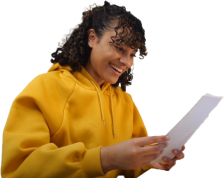 Tough Essay Due? Hire Tough Writers!
An annotated bibliography is an essential part of any research project. It helps you in using sources efficiently by keeping track of your sources. It also ensures that you've used accurate and reliable information in your work.
Here is a video that explains annotated bibliographies. So check it out:
What Does an Annotation Include?
Annotations can include different types of information, depending on the purpose of your research and the type of source.
Generally, they should provide a brief summary of the source material, as well as any relevant analysis or evaluation.
They should also include an assessment of how useful each source is for your project and how it fits into your research. In addition to these things, annotations may also include a description of the source's strengths and weaknesses.
Here's a basic template that will help you understand:
Free Annotated Bibliography Templates
If you're looking for an easy way to create your own annotated bibliography, then check out these free templates.
These templates provide a quick and easy way to get started on creating your own annotations. They include examples of each type of annotation, so you can get an idea of what yours should look like.
APA 7th Edition Annotated Bibliography Template
An APA annotation is not much different from other annotations. However, the citation part must be according to the APA formatting style.
This APA style annotated bibliography template follows the formatting guidelines of the APA 7th Edition.
MLA Format Annotated Bibliography Template
The MLA format template is a great way to get started on creating your own annotations.
Here is a template to help you create an MLA bibliography. It aptly follows the formatting guidelines of the MLA 8th Edition.
Chicago-style Annotated Bibliography Template
Chicago format is often recommended by universities, especially in social science disciplines. This template follows the formatting guidelines of the Chicago-style 17th Edition.
Critical Annotated Bibliography Template
A critical annotated bibliography provides a comprehensive evaluation of each source material. This template follows the formatting guidelines of the APA 7th Edition.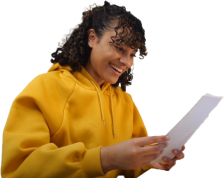 Paper Due? Why Suffer? That's our Job!
Types of Annotations
When creating an annotated bibliography, you should consider the type of annotation that's most appropriate for each source.
There are four main types of annotations: descriptive, informative, evaluative, and combination annotations. Each serves a different purpose and can provide different levels of detail.
Let's take a look at each type in depth.
Indicative/Descriptive Annotations
These annotations provide a brief summary of the source material. They include basic information about the author and publication details, as well as a simple description of the content.
Indicative/descriptive annotations are the most basic type of annotation and provide a general overview of the source material.
Here is an example:

Smith, John. The History of the UK. Oxford University Press, 2020.
This book provides an overview of the history of the United Kingdom from the Roman era to present day. It covers key figures and events in British history and presents them in a concise and engaging way. Moreover, it includes detailed illustrations to help readers visualize the events discussed. The book is a general guide to the history of the UK for beginners.
Informative/Summary Annotations
These annotations provide a more detailed summary of the source material. They include all the information provided in indicative/descriptive annotations, as well as a more thorough analysis of the work.
Informative/summary annotations are more detailed than indicative/descriptive ones and provide an in-depth look at each source.
Check out the example below:

Stansell, C. (2011). The feminist promise: 1792 to the present. Modern Library.
In her book, The Feminist Promise: 1792 to the Present, Christine Stansell examines women's history from the French Revolution to modern-day feminism. Drawing on a variety of sources-- including memoirs, novels, and legal documents-- Stansell argues that feminism has been integral to every stage of modern political history. She also explores how the women's movement has helped to shape fundamental aspects of American culture, such as education, work, and family life. Through her analysis, Stansell reveals that feminism had a far-reaching impact on society across the centuries and continues to play an essential role in the fight for gender equality today. This book is an invaluable resource for scholars studying women's history, particularly those interested in the long-term effects of feminism on our culture and politics. Stansell's research also brings into relief a crucial point: feminism has been an integral part of modern politics since its very beginnings.

Evaluative Annotations
These annotations provide a critical assessment of the source material. They include an evaluation of each work's quality, strengths, and weaknesses.
Evaluative annotations are more comprehensive than descriptive or summary ones and offer a detailed opinion about each source.
Here's an example:

Johnstone, Frederick A. Class, Race, and Gold: A Study of Class Relations and Racial Discrimination in South Africa. London: Routledge, 1976.
Johnstone thoroughly investigates the working experience of nonwhites in South African gold mines through a sociological lens, contending that the labor system emerges from capitalist industrialism. By utilizing a Marxist approach, Johnstone clearly outlines how low-wage black employees become nothing more than instruments to fulfill bourgeois owners' desires. His analysis is enriched by an extensive bibliography, as well as comprehensive tables and relevant statistics which demonstrate the difference between wages of black workers and salaries of mine owners. In this regard, Johnstone's work stands out due to its ability to succinctly capture a nuanced argument that sheds light on an important issue. Overall, Johnstone's analysis supports the idea that labor exploitation in South African gold mines is entrenched in capitalist industrialism.
Combination Annotations
Combination annotations combine elements of all three types of annotation. They provide a brief summary of each source, as well as an analysis and evaluation of its content.
These annotations are the most comprehensive type and offer a complete overview of each source. Most students use combination annotations as it provides flexibility of what information to include.
Here is an example:

Lamott, Anne. Bird by Bird: Some Instructions on Writing and Life. Anchor Books, 1995.
Lamott's book provides helpful guidance on the challenges of life as a writer, utilizing a candid and humorous tone. The chapters are structured to provide advice concerning topics such as plot development, jealousy, and perfectionism, while also offering specific exercises intended to be both productive and enjoyable. Ultimately, the principal objective is to offer an honest insight into the writing, publishing, and personal experiences which come with it. In short, Lamott's book offers valuable insight into the reality of writing and publishing with an honest, humorous, and encouraging approach. The chapters provide guidance on the challenges faced by writers while also presenting exercises that are both productive and entertaining. This text is thus suitable for use in writing classes, providing students with a stimulating experience.
Write Styles for Annotations

When writing an annotation, it's important to pay attention to style.
Unlike the citation, which conforms to any one of the official citation styles, the annotation does not have a particular style. Depending on the type of annotation you're creating, the style may vary slightly.
However, the goal is to make sure your annotations are clear and concise.
For example, descriptive/indicative annotations should be written in a factual tone, while evaluative annotations must include a critical analysis of the source material.
No matter what type of annotation you're writing, make sure to use academic language that is direct and precise. Your annotations should be easy to read and understand.
Summing up,
An annotated bibliography is a list of sources on a particular topic that includes a summary and evaluation of each source. Every research student has to write one at some point. That's why you need resources like the templates in this blog. These will come in handy when you sit down to write your bibliography.
We understand writing an annotated bibliography all by yourself is not an easy task. If you need a professional essay writing service to help you out, we've got the best one for you.
MyPerfectWords.com has experienced annotated bibliography essay writers who know how to write excellent annotated bibliographies.
Our essay writing service is reliable, fast, and affordable. Moreover, we offer free revisions and 50% off on your first order. Our essay writer will ensure that our work is 100% plagiarism-free and written to the highest academic standards.
So don't wait any longer, get in touch with our annotated bibliography essay writing service.