Are you a research student in the initial stages of your research?
Then you must deal with the annotated bibliography assignment first. An annotated bibliography is an important part of any research paper or project. It provides a comprehensive overview of the sources used by the writer and can be used to assess how well they have researched their topic.
However, many new students don't know how to write one. That's why we've prepared this comprehensive guide.
This guide aims to help you create an effective annotated bibliography. We have also gathered good examples that you can follow.
So let's dive in!

What is an Annotated Bibliography?

An annotated bibliography is an organized list of sources that includes a brief explanation. Unlike your average reference, it also contains more detailed information about each individual source.
Here is a short annotated bibliography definition:
"Annotated bibliography is a list of sources which contains a short description for each source"
Watch this video to learn more about annotated bibliographies:

What Does an Annotated Bibliography Do?
An annotation is an evaluation or summary of the given reference. Based on what you are writing, an annotated bibliography can do several things or all of the things given below.
Example:
Lhachimi, S.K., and Cole, K.J. (2015) Health impacts of increasing alcohol prices in the European Union: A dynamic projection. Preventive Medicine. 55(3), pp.237-243.
Summary

This research looks at the health impact of alcohol and whether increasing the price would affect its consumption.

The quantitative methodology uses alcohol consumption and disease data to plot changes in the health of the population.

The authors conclude that increasing the price of alcohol would reduce significant numbers of alcohol-related deaths and lead to a reduction in chronic diseases.

Therefore, reducing excessive drinking could result in significant gains in the health of the general population.

Evaluation/Assessment

The article appears to be written to inform health professionals who work with alcohol-dependent people.

The data presented by the authors is informative. However, the data collection method could be considered flawed due to the small sample groups.

The research also appears to be predictive and, therefore, may be considered biased.

Reflection
The results and conclusions could be used by health professionals to inform the general public of the benefits of raising the price of alcohol using the data presented.
Your annotated bibliography could include other things also. Make sure that you discuss everything with your instructor before you work on your assignment.
Why Should I Write an Annotated Bibliography?
Many students do not know the purpose of writing an annotated bibliography. Why do the teachers assign such assignments? What is there to learn? How do they help you learn better?
An annotated bibliography is helpful in the following ways.
It helps you learn your topic better - An annotated bibliography is a list of sources used for research. If you make an annotated bibliography, you will have to read the sources closely instead of just collecting them.
This is good practice because it forces you to think critically about what you are reading and not just taking information from the source. It also allows you to see what others have done in this field and where your own work can fit in with what has been done already.
An annotated bibliography can help you see what other people think about your topic. Then you can make up your own opinion.
It will help other researchers also - Extensive and scholarly annotated bibliographies provide a list of everything important that has been said about that topic. It is not necessary that your annotated bibliography is published, but as a researcher, you might be interested in finding one for your topic.
Abstract vs Annotation vs Literature Review: What's the Difference
An abstract is a brief summary of the paper, which informs the readers of what is discussed in the source.
On the other hand, the annotated bibliography is different from the abstract. It is the overall summary and analysis of the source. Moreover, it also provides an insight into how the source is helpful for the respective and future research.
Meanwhile, a literature review is an evaluation and synthesis of existing scholarly works that are related to the topic being investigated. It is more like a complete essay where existing literature on the topic is analyzed.
An annotation, on the contrary, is a description or explanation of each source used in the research paper. It's aim is to present the relevance of the source for the research.
Here are the differences between literature review and annotated bibliography.
| | | |
| --- | --- | --- |
| | Annotated Bibliography | Literature Review |
| Purpose | This is a list of sources that have more information about each source. Also, informs the readers about the credibility of each source. | This is an overview of the topic. It talks about the most important points discussed in the paper or work. It is added before the research section. |
| Structure and Format | Sources are arranged alphabetically and separate from each other. | Sources are arranged in paragraphs and could be integrated also. |
| Parts and Components | The parts include the citation, short summary, analysis, and personal views. | It begins with the introduction, analyzes the source's content, and concludes it. |
How to Write an Annotated Bibliography Step by Step?
One of the basic and essential questions of most of the students is how to write an annotated bibliography, which also means that you are not the only one who is looking for an answer.
Here are the steps involved in creating an annotated bibliography.
Step 1: Select the Sources
The very first step is to select the sources which would be used for doing the thesis, dissertation, or even the term paper.
'How many sources should I add?' If you are writing a research essay of three pages, it would be safe to pick four sources for your annotated bibliography unless your professor has instructed you to a specific number of references.
The sources should be scholarly and peer-reviewed. Or, in other words, you cannot just randomly pick sources or bibliographic information for your annotated bibliography or paper.
Step 2: Do Background Research
Doing the background research of the sources means that you have to find the suitability of the sources. Moreover, you will need to see if they are relevant to your research question.
If the source seems irrelevant, change it. The purpose of the annotated bibliography is to explain how the source would help you in writing your paper and this is why the selected sources should be relevant.
Step 3: Select the Writing Style
Usually, students have to format their assignments according to one of the most common writing styles; Chicago, MLA, or APA. However, students studying in Chemistry, Physics, Medical and other specialty fields may have to follow different writing styles.
Read the guidelines again and make sure that you follow the instructed writing or referencing style.
Step 4: Choose the Type of Annotated Bibliography

There are four main types of annotated bibliographies. All of these types have distinct features, and knowing about them will help you understand your teacher's instructions in a better manner.
We have discussed and explained all four types below:
1. Descriptive Annotated Bibliography
A descriptive type of annotated bibliography is also known as an indicative annotated bibliography. It provides a brief summary and explanation of the given citation or reference.
It includes:
Main theme and content of the citation

A brief summary of the significant and main points
This type of annotated bibliography is quite simple and will take less time to write and create.
2. Evaluative Annotated Bibliography
An evaluative bibliography judges the content. They are very detailed, and they judge whether the source is good or bad. It provides a detailed analysis and includes everything from summarizing the main ideas to critical judgment and opinions about the work.
This kind of annotation starts with discussing the main focus and theme of the citation and moves on to more in-depth details. As a final word, the writer, or student, adds his personal views regarding the citation.
Below are some important points that you should consider when writing this kind of annotated bibliography:
How does the citation add to the study of the respective topic's literature?

How does it compare with other works and research?

What are the qualifications of the writer or the author?

How biased or neutral is the writer?

What are the strong and weak points of the study?

How accurate is the information presented in it?

Is it suitable for your intended audience?

How useful is it for your essay and research paper?
Answer all of these questions before adding a source to your paper.
3. Informative Annotated Bibliography
Like the indicative type of annotated bibliography, this kind of bibliography also provides a summary of the source. However, it does not give any views or comments about the content of the source. In simple terms, it presents the actual information, including the hypothesis, proof and the researched data.
This kind of annotation is completely neutral and includes the following things only:
The thesis of the study

The main argument or hypothesis of the selected study

The proofs that have been added to the study

Results of the study
This kind of annotation does not include the writer's personal views as it is completely based on what the study is about.
4. Combination Annotated Bibliography
Most of the annotated bibliographies are a combination of two or more kinds of annotated bibliographies. Since many of them include the writer's personal view at the end of it, they combine at least two kinds of annotations.

Step 5: Edit and Proofread
An annotated bibliography has two parts; citation and annotation. The citation is the reference that you will explain in the following part, and the annotation is the explanation and analysis of the given citation.
To know how to format and write both the parts, read on.
Citation
The citation of the source that you will analyze in the annotation part. The reference will be as per the paper's chosen writing style and will contain:
Full name of the works, i.e., book, article, etc.
Names of the authors who contributed to the work
Name of the publisher
Date when the work was published
Date when you accessed the source
The sequence of the details will vary in the writing and reference style.
Annotation
Annotation is the detailed description of the source, in addition to how it is relevant to the paper. Annotation consists of four essential parts, which are:
Summary

This section will include the summarized details of the data, arguments, facts, or findings presented by the author(s) in their research work. Be careful about the length of this part; it should be half of the length of the entire annotation.

Analysis

In the analysis section, you will discuss the expertise or qualifications of the authors, which prove their credibility and make them eligible to write about the topic or subject.

In short, the purpose of this section is to show some layman is not sharing his views in the article or book. Instead, the thought and knowledge are coming from an expert.

Evaluation

You will evaluate the claims, arguments, and findings of the author in this section. Explain what you have learned from the respective source and explain how it is relevant to your research.

The length of this part should not exceed two to three sentences. However, if your instructor has told you to add more details here, you can increase its length.

Relevance

The last part of the annotation, as well as the annotated bibliography, is the description of the relevance of the selected source. How well is it relevant to your research? How has it helped your research? What new information has it added to your paper?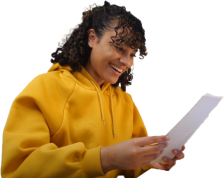 Paper Due? Why Suffer? That's our Job!
Annotated Bibliography Examples
Composing an annotated bibliography is not very simple. As complicated as it might seem, it becomes easy with proper guidance. Below, we have added some sample annotated bibliographies to help you understand how to write one properly.
Annotated Bibliography - MLA 9th Style H3
Here's an example of an annotation of journal article in MLA 9th edition:

Waite, Linda J., et al. "Nonfamily Living and the Erosion of Traditional Family Orientations Among Young Adults." American Sociological Review, vol. 51, no. 4, 1986, pp. 541-554.
The authors are from the Rand Corporation and Brown University. They use data from a survey to see if people who live with other people or not their family have different attitudes, values, plans, and expectations than those who live with their family.
The researchers found that their hypothesis was supported in young females, but not so much for young males.
Living away from family might affect how you think about sex roles. People who live away from their families are more independent and self-sufficient. They also have different views on families. In contrast, Williams' study found no difference in gender attitudes because of living away from the family home.
Here's how you write an annotation of a book:
Lamott, Anne. Bird by Bird: Some Instructions on Writing and Life. Anchor Books, 1995.
Lamott's book provides an insightful look into the realities of a writing life, exploring topics such as plot development, jealousy, perfectionism, and internal criticism. By taking a humorous approach to these issues, Lamott offers practical advice for overcoming insecurities and failures with writing. Furthermore, she offers several writing exercises designed to be both productive and enjoyable. This text is invaluable in that it provides an honest perspective on the writing, publishing, and human process with its wry anecdotes and encouraging message.
Such topics discussed within this book could easily be applied to a writing curriculum. Even so, among different books that discuss writing, this presents practical advice rather than an analysis of the writing process. Students should find Lamott's approach both thought-provoking and enjoyable.
Here is a template for your annotated bibliography MLA format;
MLA 8th Annotated Bibliography

Here is an example of an annotation in the older edition of MLA, which is still used and required at some universities.
Holtschneider, Casey. "A Part of Something: The Importance of Transitional Living Programs within a Housing First Framework for Youth Experiencing Homelessness." Children and Youth Services Review, vol. 65, spring 2016, pp. 204–215. https://doi.org/10.1016/j.childyouth.2016.04.009.
The author of this article, Casey Holtschneider, argues that in order to better serve the needs of homeless youths, research needs to be done on which types of services best meet their needs. In particular, she is interested in understanding the impact of transitional living programs (TLPs) on the lives of homeless young people. Holtschneider found that TLPs were beneficial in many ways including: they provided a sense of family for those living in TLPS, helped them feel more understanding towards each other, and encouraged community and friendship building.
I am interested in using this article because I am writing about the relationship between foster care and homelessness and I want to talk about ways to overcome the problem. This article provides strong support for TLPs as a strategy for helping move youths out of homelessness.

Annotated Bibliography - APA 7th Examples

Here is an annotated bibliography example APA of a book:

Ehrenreich, B. (2001). Nickel and dimed: On (not) getting by in America. Henry Holt and Company.
This is a book about whether people can live on minimum wage in America. Ehrenreich tried to find out if this was possible.
The author did three jobs. The first was being a waitress. The second was cleaning houses with a service. And the third job was at Walmart as an employee.
She writes about her experiences in each of these jobs and what it was like to work there.
Ehrenreich is an experienced journalist. She knows that there are limitations to her experiment and there are also ethical implications of her experiential research tactics. In the text, Ehrenreich reflects on these issues.
The author is upfront about her methods and supplements the work that she has done with scholarly research on various other sources. Her project was timely, descriptive, and well-researched.
Here is another annotation example, this time of a journal article:

Nkwe, N. (2012). E-government: challenges and opportunities in Botswana. International journal of humanities and social science, 2(17), 39-48.
In this journal article, the author attempted to explore the obstacles of e-government implementation in Botswana, as well as highlight opportunities for the country to move towards e-government.
The author provided an in-depth exploration and study of Botswana's published e-government vision and strategy along with a comprehensive review of related literature.
This research highlights that Botswana is yet to make much progress in using information and communication technologies for providing government services online. The study concludes that acknowledging the current state of e-government in Botswana may be advantageous for government officials as it can support the development of public entities, while also promoting economic growth.
Annotated Bibliography - Chicago Style
Davidson, Hilda Ellis.
Roles of the Northern Goddess
. London: Routledge, 1998.
In his book, Davidson explores the many facets of Northern European pagan goddesses. From their pivotal roles in hunting to those played out inside homes and even death, he paints a vivid picture that captures how these powerful female figures were integral parts of everyday life for people living centuries ago.
The book explores the ancient world through archaeological evidence, patterns in symbols, and rituals from previous research. It includes valuable black-and-white photos to illustrate the author's point.
Here is a Chicago style annotated bibliography template:
Some more annotated bibliography examples will help you get started with your assignment and complete it successfully and on time.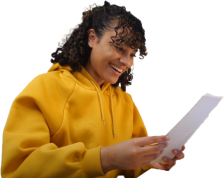 Paper Due? Why Suffer? That's our Job!
Annotated Bibliography Topics
If you are set to write your annotated bibliography, following are some topics that might help:

Thesis based Masters is more beneficial than coursework based. Discuss the statement.
Water pollution is damaging marine life. How true is the statement?
Eating alkaline foods is more beneficial for the human body.
Strengthening our immune system is the best way of fighting off diseases.
Crash dieting is the reason for a number of health issues in teenagers and young adults.
Reading helps our brains to improve and develop. Discuss.
Pros and cons of taking writing as a profession.
Role reversal is one of the significant themes in gender studies. Discuss.
Investing in education and healthcare is optimal for a nation's development.
Role of cottage industries in the improvement of the economy.
Helpful Vocabulary for Writing Annotated Bibliographies
Here is a common set of terminologies that will help you out when creating annotated bibliographies.
Citation:

The information necessary to identify and locate a source, such as author, title, and publication details.

Summary:

A brief overview of the content found in a source.

Evaluation:

An assessment of the usefulness, accuracy, and relevance of a source based on its content.

Reflection:

An opportunity to consider how the source fits into your research project or course objectives.

Synthesis:

The process of combining multiple sources to form a new understanding.

Critique:

A critical analysis that assesses the strengths and weaknesses of a source.

Argumentation:

An effort to support a claim or position by using evidence from multiple sources.

Scholarly Sources:

Sources written by experts in the field, often found through academic or professional research databases.

Analysis:

The process of breaking down complex information into its component parts to gain a greater understanding.

Relevance:

The degree to which a source is pertinent to the research topic or course goals.

Primary Sources: Sources that present first-hand accounts of an event, such as letters and interviews.
Writing an annotated bibliography could be a challenging task for many students. It is more detail-oriented, and the teacher expects you to explain the research sources and citations used in your work.
If you are having any difficulties, get help from a professional essay writer service. Professional annotated bibliography writers can solve your worries!
MyPerfectWords.com provides a great annotated bibliography writing service that can help you cite your sources properly to submit your assignment on time.

Get in touch to get our best writing services.