Are you trying to write an autobiography but don't know where to start?
Writing an autobiography can be a great way to preserve your memories, share lessons learned, and connect with future generations. Your story could inspire others, or simply entertain readers with tales of adventure and personal growth.
But the question is, how do you even start?
In this blog, you will get everything you need to know to start writing your autobiography. With practical tips and inspiring examples, you can craft a compelling, honest, and deeply personal story that truly captures the essence of who you are.
So let's dive in!
What is an Autobiography?
An autobiography is a form of non-fiction narrative writing where the writer presents his/her own life. The purpose of an autobiography is to provide a firsthand account of the events and experiences from the author's life.
An autobiography is a powerful way to tell your own story and leave a lasting legacy. Whether you're writing for yourself or for others, it can be a rewarding experience that helps you make sense of your life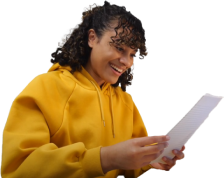 Paper Due? Why Suffer? That's our Job
Autobiography vs. Biography
The major difference between a biography and an autobiography is that an autobiography is written by the subject themselves. Whereas, a biography of someone is written by another person.
Here are the key differences between autobiography vs. biography.
Autobiography vs. Memoir
While memoirs and autobiographies share some similarities, there are several key differences between the two.
For instance, a memoir focuses on a specific period, experience, or theme in the author's life. In contrast, an autobiography is a comprehensive account of a person's life story from birth to the present day.
Here are some key differences between an autobiography vs. memoir:

To understand and learn more about memoirs, check out this video:
Autobiography Examples
Now that you know what an autobiography is, you might want to read some good ones.

So here are some great autobiographies you can start with:
In Order To Live By Yeonmi Park (2015)
Permanent Record By Edward Snowden (2019)
Long Walk to Freedom by Nelson Mandela (1994)
The Autobiography of Malcolm X (1965)
I Am Malala by Malala Yousafzai (2013)
These are just a few examples of great autobiographies. You can find many other accounts by notable individuals.

Types of Autobiography
Autobiographies can take many different forms. Authors have different options when it comes to choosing the structure, style, and focus of their book.

Here are some common types of autobiography:
Chronological Autobiography:
In this type of autobiography, the life story is written in chronological order. The author tells their life story in a linear way, starting from childhood and ending at the present.
A thematic autobiography focuses on a particular theme or aspect of the author's life, rather than telling the story chronologically. For example, an author might focus on writing about their experiences with a particular event, interest, or career.
Epistolary Autobiography:
An epistolary autobiography is written in the form of letters or diary entries. This format can provide a more intimate and personal portrayal of the author's life. It is because the reader gets a direct look at the author's thoughts and feelings over time.

A fictional autobiography is a work of fiction that is based on the author's life experiences. While it may be loosely based on real events, the author takes creative liberties with the story and characters.
Collaborative Autobiography:
In a collaborative autobiography, the author works with another person, such as a co-author, to tell their life story. "The Autobiography of Malcolm X" is a good example of a collaborative autobiography.
A hybrid autobiography is a combination of different types of autobiography, such as a chronological and thematic approach. This can provide a more unique and creative structure for the book.

Elements of Autobiography
Here are the essential elements that must be included in your autobiography:
An autobiography must include your personal origin story. For instance, where were you born, your family history, and how you grew up.
Describing Significant Experiences:
Your autobiography should describe events and personal experiences that shaped your life. These are the moments that readers are actually interested in and get inspired by.
Reflection on Your Life Moments:
Life is full of highs and lows. So reflect on important details and key events of your life. What life lessons have you learned? Which people and events shaped you as a person? Answering such questions can make your autobiography really valuable.
Catchy and Compelling Title:
The title must be compelling enough to reflect the person's memories or struggles. So having generic or boring titles won't do the job.
First-Person Point-of-View:
Autobiographies are written from a first-person narrative voice. Writing in the first person reinforces the fact that the writer is telling his/her own story.

How to Write an Autobiography?
Writing an autobiography can be tough, especially if you don't know where to begin.
But don't worry! Here is a simple step-by-step process that you can follow to write your autobiography.

1. Read Some Autobiographies
Before you start writing your own autobiography, it is a great idea to read some autobiographies written by other authors.
This will give you an understanding of what makes a good autobiography and help you find inspiration for your own story.
There are many great autobiographies you could choose from.
For instance, you could read autobiographies by Nelson Mandela, Malcolm X, Maya Angelou, and many other authors.

2. Note Down Significant Events From Your Life

Take some time to reflect on your life and write down a list of significant events. This is the brainstorming phase.
Try to think of events that changed or affected you, both positively and negatively. Think about how these events connect to each other and led to the person you are today.

3. Choose a Theme to Focus on
Once you have your list of significant events, it is time to choose a theme to focus on. This could be something like overcoming adversity, learning from your mistakes, or a special turning point.
Choose a theme that resonates with you and reflects the journey that you have been through in life.

4. Reflect About Yourself
When writing an autobiography, you should ask the right questions. It will help you set the direction of your autobiography. Here are a few ideas that will help you reflect:
What are your defining characteristics and qualities?
How did different events shape you as a person?
What challenges have you faced in your life, and how did you overcome them?
What impact did other people (friends, family, teachers, etc.) have on your life?
What are some of the most important lessons you've learned?
What are the values that have motivated you at different stages of your life?
5. Create an Outline

Once you have brainstormed and reflected on yourself, it is time to create an outline for your autobiography.
This will help organize your thoughts and make it easier for you to write. Your outline should include the major events from your life, relevant details about those events, and how they are connected.
You can structure your outline chronologically or thematically. Outlining will make sure that the structure of your work is logical.

6. Start Writing the First Draft
Once you have finished your outline, it is time to start writing.
Start by introducing yourself and the story that you are about to tell. Then, move on to writing about the significant events in your life.
Remember to keep it simple and focus on the theme that you have chosen for your autobiography. You can do that by simply sticking to the outline. This will help you create a cohesive story.
7. Proofread, Edit, and Revise Your Work

Once you are done with the first draft of your autobiography, set it aside for a few days. Then come back to it and read it with a fresh pair of eyes.
Look out for any errors in grammar, spelling, or punctuation. Also, check if you have included all the relevant details that you wanted to include in your autobiography.
If necessary, make changes and add more details wherever needed. Remember that proofreading and editing is an important part of the writing process, so take your time.

8. Get Feedback
Once you are done with the editing and revising, you should get professional feedback before you publish your work.
Share your autobiography with family and friends who can give you honest feedback. This will help make sure that the story is cohesive and interesting to read.
By getting feedback from other people, you can make sure that your autobiography is the best it can be.

Now you know the instructions to learn how to write an autobiography on yourself. Make sure you follow the correct autobiography format to get your ideas across in an organized way.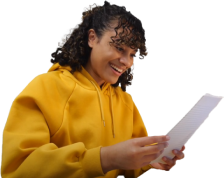 Tough Essay Due? Hire Tough Writers!
Tips For Crafting an Excellent Autobiography
Here are some tips and techniques that will make your autobiography truly inspiring:
Your autobiography should be an honest reflection of your life experiences. So don't be afraid to be vulnerable and share personal details. Authenticity is key when it comes to writing a compelling autobiography.
Focus on Key Themes and Ideas:
Instead of trying to include every single detail, focus on key themes and ideas that are important to you. This will help you create a more cohesive and structured autobiography.
To make your autobiography more engaging, use descriptive language that helps readers visualize your experiences. Use sensory details to describe the sights, sounds, and emotions of your memories.
Instead of simply telling readers what happened, show them through specific examples and anecdotes. This will help bring your experiences to life and make them more relatable.
Including dialogue in your autobiography can make it feel more like a story and help readers connect with your experiences. Use dialogue to bring your characters to life and add depth to your writing.
Keep Your Audience in Mind
When writing your autobiography, consider who your target audience is and what they might be interested in reading about. This can help you tailor your writing to your readers and make your autobiography more relatable and engaging.
By following these tips, you can craft an interesting autobiography that will attract and inspire your readers.

To conclude,
Now you know what an autobiography is and how to write a perfect one. Writing your life story may not seem an easy task at first. But thinking and reflecting about the past will help you understand yourself better and write an amazing autobiography.

If it still sounds like a difficult task for you, don't worry!
MyPerfectWords.com is here to solve all your writing troubles. Hire our online essay writing service and get it written by experienced professionals. Just tell us details about your life, and our expert writer will write them into a perfect autobiography.
So don't wait! Contact us to place your order today!