If you want your writing piece to be read by the audience, it should convey a sense of professionalism. Whether an academic assignment or official report-writing style, it must be interesting to attract readers.
A memoir is a writing document of a historical account drafted from personal knowledge and experience. It is often written by students to practice their writing skills. No matter what purpose you have to serve, this document should reflect a true story in a structured manner.
If you are dealing with this assignment for the first time, learn how to write a memoir essay from this guide.
What is a Memoir?
A memoir is a form of narrative writing based on the writer's personal memories. This non-fiction writing has been historically defined as a category of biography and an autobiography.
Since the 20th century, memoirs and biography have been considered separate genres. An autobiography is a piece of document that shares the stories and experiences of life. On the other hand, a memoir tells the story of a particular time.
The most common types of memoir are as follows:
Let us discuss these types in detail.
Personal Memoir - A personal memoir talks about a certain experience or event. It is the most common form of a memoir that includes topics like child abuse, harassment, divorce, etc.
Portrait Memoir - In this type, the author does not share his personal experience but someone else's story or an event.
Coming of Age Memoir - This type of writing highlights the transformation of the writer from his childhood to adulthood. The writer shares events and experiences from childhood and their significance in his life.
Spiritual Quest Memoir - Here, the writer is usually a spiritual seeker. He/she talks about searching for spiritual meaning and the purpose of things.
Travel Memoir - A travel memoir is a form of writing that focuses on the writer's travel experience and adventures.
Confessional Memoir - Here, the writer shares his sins and wrongdoings in this document and how he amended and reformed his ways.
Political Memoir - The writer of this document is usually a public officer who shares historical records and other experiences.
Public or Celebrity Memoir - Public memoirs are written by celebrities. Here they share their feelings, perspectives, and experiences about being famous and always in the eyes of the public.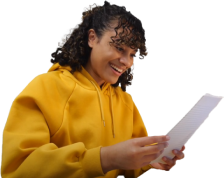 Paper Due? Why Suffer? That's our Job
How to Start a Memoir?
Writing a memoir professionally has a lot to do with how you start it in the first place. If the beginning is not correct, your memoir can be a disaster.
There are no universal rules to write a memoir, but professionals follow some steps to make the process simpler. If you have no clue where to start, follow the step-by-step procedure described by the expert writers below.
1. The Brainstorm Event
The first thing to do when writing a memoir is to think of events or experiences worth sharing with the audience. The story of life must reflect its significance and importance for you as well as the audience.
Moreover, it should be analyzed whether the event is interesting or not. People will not read the entire content if it is not exciting. So to grab the reader's attention towards the document, it should be compelling and striking.
2. Identify the Type
Once you have a story or an experience in mind to share, identify the type. There are several types of memoirs that are written for people. For example, if you are talking about a particular event in your life, you will be drafting a personal memoir. While if you have to write it highlighting the other person's story, it will be a portrait memoir.
3. Identify the Audience
Knowing how you are writing your content is essential. No matter which type, a writer should know the targetted audience of his work to make it effective. Identify the readers to help make the content interesting and according to their choice.
4. Create an Outline
Without a proper structure and outline, the document will be a mere collection of monotonous information. It will be meaningless for the readers. To create an outline for a memoir, the writer first has to organize the memories.
Like the thesis statement of the essay, a memoir should have a central point. It is usually the main memory or story. So decide on the major turning point of the memoir and make sure that all the information supports it
A memoir doesn't necessarily have to share the events chronologically. Sculpt your stories in a way that makes sense for the audience. Have a look at the following sample to learn how to write a memoir outline.
5. Think of an Interesting Title
Keeping in view the theme and event to be shared in the content, think of an interesting title. The title will be the first thing the reader will come across. Thus, it should be intriguing enough to grab the reader's attention.
It is narrative writing in which the writer is sharing casual or serious stories. Thus, the title can be formal and informal.
How to Write a Memoir?
Once you have taken all the primary pre-writing steps, it is time to start writing your memoir. The following are the steps to write a memoir.
1. Start with a Hook Statement
Start writing your memoir with a catchy hook statement. It is the first line of your memoir that is extremely interesting. It should encourage the audience to read the entire document.
Depending on the writer's preference, the memoir can be started using a compelling story, a middle, or an end. A trick is to start writing using an interesting incident that relates to the central theme of your memoir.
2. Focus on Details
Use the approach "show don't tell" to write your memoir. The reader should be able to see what you are trying to say. Paint the picture with words highlighting the relevant details using correct words. All the feelings, emotions, and details should be explicitly stated so that the audience would experience them too.
3. Avoid Common Mistakes
Although you are presenting your side of the story, avoiding painting yourself as a complete victim or hero. If you want to be a compelling figure of the story, let the audience decide from your strengths and weaknesses.
4. Proofread the Content
After you have finished writing, it is essential to proofread the memoir to ensure that it is free from mistakes. Read your memoir a couple of times and check for every minor detail and book-length.
5. Get the Feedback
Before you submit the final draft for publishing, get feedback on the content from the people around you. Let the memoir be read by your family and friends and analyze their reactions. Observe if they understand the intended message and if they find it amusing or not.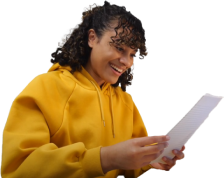 Tough Essay Due? Hire Tough Writers!
Memoir Examples
When attempting any assignment or writing any document for the first time, people require examples to learn how to write it. Moreover, these samples help people understand the actual purpose of the assignment and how the audience expects your work.
Here we have provided some amazing examples to help you write a successful memoir.
Professional Tips to Write a Memoir
Drafting a memoir takes a lot of time as it involves creative thinking and good writing skills. People who are to write it for the first time look for professional writing tips to make their memoirs compelling.
The following are some professional tips to help you write an amazing memoir.
Do Not Write the Whole Autobiography

A memoir focuses on a specific real-life event in a particular period in life. Avoid sharing the whole life story as it will be daunting for you and monotonous for the audience.

Develop a Sensory Experience

Your memoir should allow people to see your life experiences. Using sensory details, describe events and incidents to make the content interesting for the audience.

Take a Creative Start on the Beginning

To make it compelling for the readers, avoid starting from the beginning of the story. Do not share the events chronologically, rather pick something from the middle of your story and start your memoir.

Use a Unique Approach

Your memoir should be as interesting and catchy as a nonfiction novel. Recreate scenes and dialogues when sharing your story to build suspense.

Present Focused Characters

Instead of presenting all of the characters involved in your life, talk about only the ones directly relevant.

Write Frequently

If you decide on drafting a memoir, write every day. Make a schedule and work accordingly.

If you are to write a memoir as an academic assignment, you can get assistance from professionals. Simply visit MyPerfectwords.com to get in touch with the expert writers that can provide quality help for everyone.

No matter if you are a high school student looking for a short story or a graduate for a research paper. MyPerfectWords.com provides authentic essay writing help specializing in writing a book, memoir, or other academic assignments.

Just hire our essay writer now at the most affordable price to avail of our quality services.