A synthesis essay is a type of essay where you compose or combine several elements or parts to form a whole. It is one of the most common types of essay assignments in high school and college.
This type of essay requires you to do a profound research, collect data from one or more sources, and then combine them.
This blog will guide you to write a synthesis essay, along with some amazing topics and examples. After reading this guide, you'll be able to choose an effective topic, assert a strong claim, collect and combine data, and then create a well-written and original essay.
Give this complete synthesis essay writing guide a quick read.
What is a Synthesis Essay?
According to the synthesis essay definition,
"It is an essay that takes a stance on a particular topic and then backs it up by combining the data collected from multiple sources. It is a combination and fusion of different sources that have a common point of view and shape a common claim through it."
The writer chooses a viewpoint and presents a claim and its supporting evidence to prove it. For these types of essays, you need to collect ideas and points that support your essay topic and your argument.
It draws upon sources like articles, essays, reviews, fiction, lectures, interviews, research papers, and observations. The students utilize them to collect supporting claims for their research topic.
The essay writing process is consist of four major components
Combining data from different sources
Presenting a claim
Crafting the essay
Talking with the text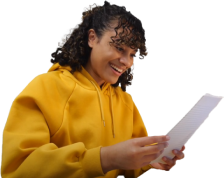 Paper Due? Why Suffer? That's our Job
Synthesis Essay Types
There are two types of a synthesis essay:
1. The Explanatory Synthesis
An explanatory synthesis explains a term so that the reader can understand it easily. An explanatory or background synthesis helps the readers understand a specific topic. It includes careful reading and presentation of the facts and information.
Explanatory Synthesis Essay Sample
2. The Argumentative Synthesis
Just as the explanatory essay focuses on presenting and explaining a topic from an impartial viewpoint. Argumentative synthesis supports a specific argument or claim and presents it in a rational manner.
The argumentative synthesis paper presents a strong thesis statement that is arguable and debatable as well.
To support the claim, the writer adds relevant information, data, and sources to back its topic and present it in a logical flow.
Argumentative Synthesis Essay Sample
What is an AP Lang Synthesis Essay?
An AP Lang, Advanced Placement Language, is a college-level rhetoric and writing curriculum course. The purpose of assigning such essays is to test and analyze the students' writing abilities, language command, and understanding capabilities.
For writing this essay, students are given multiple sources to analyze. They are asked to form a claim or argument about the given topic and formulate an effective essay on it.
AP Lang Synthesis Essay Sample
Synthesis Essay Topics
Some prominent topic ideas for your essay are:
Social Media Synthesis Essay Topics
Social media and its impact on the next generation
The impact of social media on doing business
Social networks require censoring
The right age to join social media
Does Instagram promote stereotyping?
Social media and stalking
Discuss the importance of social media.
Has social media killed our privacy?
Is social media bad for society?
The world before and after social media
Education Synthesis Essay Topics
Should higher education be free?
Learn how to write a good essay
Should students be allowed to direct their own education?
Exploring the impact of the high cost of higher education.
Homeschooling vs. traditional school
Can technology positively impact education?
Is education better at top-ranked universities?
Should higher education be affordable?
Is it necessary to get help from essay writing services?
Does technology help students to learn the English language?
Technology Synthesis Essay Topics
Does technology promote the culture of entertainment?
Are smart homes a good thing?
Is there such a thing as privacy on the internet?
Modern technology and the building of smart cities.
The use of mobile technology by society
Is technology a threat to the traditional classroom?
Has technology changed our definition of magic?
Does technology affect our lives?
Technology improves our daily life
Online security
Society Synthesis Essay Topics
Millennials are more interested in gaining experience than stability. Agreed?
It is a good idea to use plastic and its role in increasing global carbon footprint
Global warming and its impact on floods
Climate change is a global phenomenon.
What role does the death penalty play in reviving or destroying law and order?
Sugary drinks and fast food are the topmost reasons for obesity in children.
Having a higher education is better than being a college dropout.
Perfume and body sprays are key players in increasing global warming
Video games are increasing violent behavior in children.
Employment is necessary
Finding great and impactful synthesis essay topics may be difficult, but a little hard work and a good brainstorming session will definitely do the trick.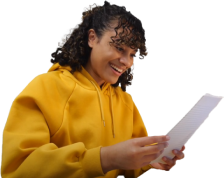 Tough Essay Due? Hire Tough Writers!
How to Start a Synthesis Essay?
Since it is a specialized form of writing, there are a few techniques through which you can nail this essay. These techniques will help you start writing the essay, and you can avoid common errors and mistakes.
Compile the Data
Probably the simplest technique of all, it involves compiling and explaining your most relevant sources and summarizing them. It does not include any of your original thoughts or views and is solely based on summarizing the sources.
Examples and Visuals
Claims and viewpoints are best explained through visuals. You can add quotes or examples from other sources as well as your own original experiences. Visuals like graphs, charts, and real-life events and photos can be added to create a lasting impact.
Presenting Two or More Supporting Reasons
In this technique, you put your claim forward and support your thesis by giving relevant reasons. You prove the statement true by presenting multiple reasons and evidence.
Straw man Technique
Ever saw someone putting the opposing views in their discussion? This is called the straw man technique.
You put the opposing views or evidence first and then present the reasons why you do not support that claim. It shows your knowledge of the other side of the story and the reasons you are refuting it.
Concession Technique
The concession technique accepts the valid point of opposition but argues and proves that your point of view has more positive points than the other. The technique is particularly helpful when the audience is of opposing views.
Comparison and Contrast Technique
Here you present both the comparing and contrasting views simultaneously while analyzing the similarities and differences between the two. By this technique, you could study the topic as a whole, which may not be possible when working through other techniques.
How to Write a Synthesis Essay?
The process of writing a synthesis essay is not difficult if you follow these steps.
1. Choose a Topic
To make the writing process easier, choose a topic that is neither too broad nor narrow. Use brainstorming techniques and choose the best one for your essay.
2. Collect Information
Collecting data for an essay is the necessary step. You need to go through several sources and gather relevant information, which will help you develop your thesis statement.
3. Synthesis Essay Thesis Statement
A good thesis statement should present the main idea of your paper in a way that will engage readers. It's important to include key points and arguments.
4. Synthesis Essay Outline
The synthesis essay outline generally consists of the following components.
Synthesis Essay Introduction
Start your essay introduction with an interesting and engaging hook statement. The start is the most important part of your essay.
If you do not want your readers to leave your essay in the middle, make sure that the opening is strong. Explain and elaborate on the main topic and present the thesis statement.
Synthesis Essay Introduction Example
Should higher education be free?
Tuition fees for colleges and universities have been gradually increasing for many years. The main reason for the high fees is that many years ago, higher education was seen as a privilege. However, things have changed a lot since then. Even though free higher education still sounds like a dream, the wealth of one's family really should not determine their future.
Synthesis Essay Body Paragraphs
You can add as many supporting points as you want, but make sure that each paragraph starts with an argument, or claim, backed with specific evidence. The paragraphs should follow your ideas and claims rather than moving around the source materials.
Synthesis Essay Body Paragraphs Example
Should higher education be free?
We need to provide free higher education in order to improve our societies. More accessible education will lead to more people being educated. These people will be better able to solve problems and understand their society. Additionally, free higher education will help reduce the difference between social classes.
Synthesis Essay Conclusion
Just like a strong opening, a strong and memorable closing is important to conclude your essay. Instead of just adding anything vaguely and without any connection, it is better to add the statement of your essay and your reasons for supporting them.
Synthesis Essay Conclusion Example
Should higher education be free?
The cost of higher education has gotten too expensive for many students. This leads to more people living lives they don't want - working hard at low-paying jobs. This gap between classes gets bigger, and more people become poor. To fix this, we need to make higher education free and accessible for everyone.
5. Finalize your Essay
You will be doing a final check of your synthesis essay before you submit it. Ensure that all the requirements for an ideal paper are met, including grammar and spelling errors and proper formatting in accordance with university standards.
How to Write a Synthesis Essay for AP Lang?
Writing a synthesis essay is an essential part of the AP Lang exam, and students have to showcase their skills through it.
The following steps are involved in writing an AP Lang synthesis essay:
Reading the sources closely
Analyzing the text thoroughly
Establishing a point of view based on it
Concluding the entire essay
Use APA or Chicago style to cite your sources
Synthesis Essay Structure
The six structures that will be highlighted in this guide are how the author presents the essay's ideas to the reader.
| Structure | Description |
| --- | --- |
| Logical Order | This is also helpful if the ideas are related to each other. If the first ideas are simpler than the latest, then it is easier for people to understand. This is similar to an essay where the ideas are in order from oldest to newest. But this cannot be used for an argumentative essay. |
| Climatic Order | You should present your arguments in order from the least important or persuasive. The reasoning behind this is that the reader will remember the last argument more, so they will remember the most critical point. |
| Comparison and Contrast Order | There are two ways to compare and contrast ideas in a synthesis essay. You can summarize each source, then discuss the similarities and differences. Alternatively, you can present each idea block by block, discussing each one completely as you go. You can move point by point or back and forth. |
| Chronological Order | The order of your thoughts is important when writing a synthesis essay. This is because you want to make sure that the ideas are in the same order as they were presented in the original text. This will help your essay make sense, and it will be easier for your reader to follow. |
| Anticlimatic Order | Starting with your strongest points, this is the order you will present your ideas in an argumentative essay. This will allow you to build up to your most important points and make a stronger case. Moving on to weaker ideas towards the end of your essay will not have as much of an impact. |
| Problem/Solution Order | The essay begins by presenting the problem. The rest of the piece is spent giving solutions to the problem. Solutions can be given in any order. |
Synthesis Essay Writing Tips
Here are some essential tips for a synthesis essay:
Use your sources to support your claims and point of view reasonably.
Present original thoughts and ideas and prove the claims with substantial evidence.
The paper should be logically and seamlessly organized. All the ideas must form a rapport in a way that guides the reader.
All body paragraphs should have topic sentences that are the main points. Once the ideas are compiled, the paper should present the main ideas thoroughly.
The paper should have easy and precise words and the use of vocabulary should be careful and natural.
Proofreading is key to a great synthesis essay. The paper should be crisp and clean from any grammar and spelling errors.
Synthesis Essay Examples
Here we have provided some amazing synthesis essay examples to help you know the synthesis essay format.
Synthesis Essay Example for Student
Hopefully, now you know everything about writing a synthesis essay. If you are still confused and looking for professional help, we are here to help you choose a topic and prepare your custom essay successfully.
Contact MyPerfectWords.com now to get a well-written, worthy paper. Place your order now to buy original essays from the best essay writing service.