Writing a synthesis essay requires a lot of struggle and time. A good synthesis essay requires you to do extensive research to collect diverse material about a particular topic.
The synthesis essay is believed to be a simple and easy type of essay, but it has its own challenges. In this essay, you have to pick your opinion about a topic and then discuss the relationships between sources.
Reading an example of a synthesis essay before writing your essay is always a good idea. All the sections of this essay should be carried out in the best possible way. And that can be best explained through sample synthesis essays.
Check out the sample essay given below to know the ins and outs of the synthesis essay.
Synthesis Essay
Every sample essay follows a standard structure to convey the writer's point of view in the most efficient way. Similar to every other content, the synthesis essay example begins with an introduction.
The introduction grabs the reader's attention and provides a brief summary of the essay. It contains a thesis statement that tells the main message of the essay.
Furthermore, it has a body section that synthesizes all of the information collected from various sources. It needs to be organized by theme, similarities, and main points.
It begins with a topic sentence that supports the thesis statement in the introduction paragraph. It synthesizes the content together that is collected from more than one source.
Lastly, the essay contains a conclusion paragraph that sums up the essay. The conclusion offers the final thoughts by providing future recommendations and suggestions.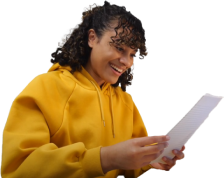 Paper Due? Why Suffer? That's our Job
Synthesis Essay Examples
When writing an essay, it is important to follow certain guidelines. Your work should not only be grammatically correct but also provide insight into the topic at hand.
Below are some good synthesis example essays that can help you write a strong paper on any given subject matter.
Check them out and use what they teach as inspiration when creating new material of your own!
Synthesis Essay Outline Example
An outline is just like a table of content sections on a page. It consists of categories and subcategories of a given topic that the writer plans to cover in the essay. Below is a synthesis essay outline template that explains the synthesis essay outline in detail. Have a look at it.
APA Format Synthesis Essay Example
APA (American Psychological Association) is a citation style that provides formatting conventions for student and professional papers. Below is a sample example of an APA-style synthesis essay.
MLA Format Synthesis Essay Example
MLA (Modern Language Association) is another referencing style that allows us to cite the sources in a proper format. Here is an MLA-style synthesis essay example to help you learn the basics of this style.
AP English Language and Composition Synthesis Essay Example
The ap lang synthesis essay requires students to analyze information from various sources to discuss the topic of their essay. Refer to the sample AP language synthesis essay to learn how you can write a perfect synthesis essay.
How to Write a Synthesis Essay - Example
In order to write a good synthesis paper, you need to follow the format and proper procedure. The synthesis essay has an introduction paragraph, three body paragraphs with supportive evidence to back up the topic, and a thesis statement.
And a conclusion paragraph where you answer all the questions while referring back to the main thesis.
Check out this sample template; it will help you learn the basics of synthesis essay structure.
College Synthesis Essay Example
This sample PDF is to help the college students to learn the outline, format, and structure of the synthesis essay. You can easily download it and save it with you for further usage.
Explanatory Synthesis Essay Example
The explanatory synthesis is intended to explain a particular subject in detail to make it easy to understand for people. Refer to the sample essay given below and see what makes it different from a simple synthesis essay.
Argumentative Synthesis Essay Example
The argumentative synthesis is another type of synthesis essay that is intended to present an argument. The writer presents his claim and supports it with facts and evidence to prove it right. Check out the sample essay given below to understand how it is different from a general argumentative essay.
Synthesis Essay Topics Example
Now that you have several examples to review and learn the synthesis essay format. Here are some amazing synthesis essay topics to help you get started with your essay.
Impact of social media on young generation
Pros and cons of drug usage
Corruption in politics
How messaging apps influence a teenager's vocabulary
Why women should be allowed to take a decision of abortion
How artificial intelligence is going to improve our lives
An insight into matriarchy social system
Should college athletes be paid for good performance?
Is the culture of entertainment boosted by technology?
Should Tobacco sales be legal?
Create captivating essays effortlessly!
Choose any of these amazing topics and start writing your essay. We at MyPerfectWords.com provide perfect papers and essays for all of your needs!
We have a professional team who will help you with any type of essay writing, from synthesis to research papers. Our online essay writer there every step until the end result is delivered in an engaging tone that suits every readers' expectations.
With affordable rates on top-notch workmanship across multiple disciplines available, our writing services are the best choice. Place your order now and say goodbye to all your writing worries.