Are you feeling lost when it comes to writing an analytical essay and don't know how to structure the data?
Many students find it challenging to craft well-structured, insightful analysis essays. The process can seem daunting, from dissecting a text or concept to effectively organizing your thoughts.
Don't worry; we've got your back!
In our blog, we've put together some easy-to-follow templates and examples that will help you make a perfect analytical essay outline. No more staring at a blank page! With our tips and examples, you'll have a clear roadmap for your essay.
So, let's dive in!

Analytical Essay Overview
An analytical essay is a type of academic writing that examines a topic, idea, or piece of literature in-depth. It involves breaking down the subject into its components, analyzing them, and presenting a well-structured argument or interpretation.
The goal of an analytical essay is to explore the "how" and "why" of the subject rather than just describing it. Unlike an argumentative essay, an analytical does not include persuasion of the writer's claim. It often requires evidence, critical thinking, and careful evaluation to support your thesis and provide insights.
This essay type is commonly assigned in literature, history, and other academic disciplines to assess your ability to think critically and articulate your ideas clearly.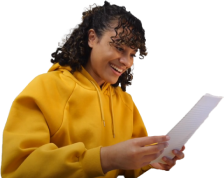 Tough Essay Due? Hire Tough Writers!
How To Write An Analytical Essay Outline?
Like every other academic writing, an analytical essay requires an organized structure for its content to be readable and understandable. In order to shape all the raw information, an outline is drafted.
An analytical essay outline is similar to the traditional essay outline of five paragraphs. According to this five-paragraph format, the essay is divided into the following sections:
Introduction
Body Paragraph 1
Body Paragraph 2
Body paragraph 3
Conclusion
The researched information about the specific topic needs to be organized. This is to make sure that the content is clear and effective for the readers.
Read on to get a better idea of each section.
Analytical Essay Introduction
The importance and significance of the introduction of an essay can not be denied. An analytical essay introduction is the first section of the essay. In this part, the topic and author are introduced to the readers.
The purpose of writing an essay introduction is to attract the readers to the topic. Also, motivate them to read the essay. The introduction lays the whole groundwork for your essay. So the more substantial the introduction, the more effective the paper is going to be.
The analytical essay introduction is based on two main elements:
Hook
Just as the name suggests, a writer uses a hook statement to "hook" the audience to read further. A hook statement is an opening sentence of the introductory paragraph. It is a very important sentence as it grabs the reader's attention towards the topic and the essay.
A hook can be a sentence of any type. It can be humorous as well as factual. Depending on the essay topic, a writer can choose any form of an opening sentence. However, it goes with the theme and the topic of the essay.
For example,

Looking for more hook statements? Read our "hook examples" blog and get hundreds of hook examples to get inspired!
Thesis Statement
Following the hook comes the most critical element of an essay - the thesis statement. A thesis statement is the writer's stance or argument on the chosen work. This is where the writer states and highlights the main argument of the essay topic.
The thesis statement can be written by keeping in mind the original text's goal and the writer's analysis.
For example,

When using a 5 paragraph format, a writer must provide a short supporting statement with the thesis statement. It is to show that the writer is going to back up the thesis.

For example,
Analytical Essay Body Paragraphs
The body paragraphs of an essay support your claim by providing shreds of evidence. All the gathered and relevant information that justifies the argument is presented in this section.
The body section of an analytical essay should be divided into different paragraphs. The writer should discuss each point in a specific paragraph. It will make your essay logical and readable for the audience.
All of the paragraphs in the body section have four components to be covered:
Topic Sentence - A topic sentence is an opening sentence of a paragraph. This sentence is the claim or the important point that proves the thesis statement. Begin each of your paragraphs with a topic sentence.
Supporting Material - The supporting material will back the claim and will provide detailed, researched information for your thesis statement. After writing a topic sentence, give evidence to prove it correct.
Connection - In order to tie your claim and evidence together, use a piece to follow the evidence. When using a quote or a phrase, make sure that you have stated its purpose or importance first.
Transition - After you have proved your claim, it is time to move on to the next paragraph or the claim. All the paragraphs in your essay must be connected and maintain a logical flow.
Each paragraph should be transitioned to make logical content. This transition will act as a bridge and will connect the previous paragraph with the next paragraph.
Analytical Essay Conclusion
The essay conclusion is the last section where all the discussion comes to an end. Here the writer restates the thesis statement and provides a short summary of the major points in the content. It will prove that the main argument is justified using the evidence for the readers.
Analytical Essay Format
When it comes to formatting your analytical essay, adhering to specific guidelines is essential to ensure a professional presentation and clarity for your readers. Here are some key formatting guidelines to follow:
Page Setup: Use standard letter-sized (8.5" x 11") paper with 1-inch margins on all sides.

Font: Select a legible font, such as Times New Roman or Arial, and maintain consistency throughout the document.

Font Size: Use a 12-point font size for the main text to ensure readability.

Spacing: Double-space the entire essay, including the title, headings, and references.

Title Page: Include a title page with the essay title, your name, course, instructor's name, and date. This information is typically centered and formatted according to your institution's guidelines.
By adhering to these formatting guidelines, you'll present your work professionally, making it easier for readers to engage with your analysis.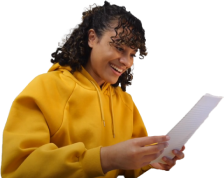 Paper Due? Why Suffer? That's our Job!
Analytical Essay Example
An analytical essay is a little different than other types of essay. Therefore, to write a good analytical essay, students require essay examples to know what to produce and how to produce it.
We have gathered some free analytical essay outline samples for you to take assistance for your next assignment.
Let's take a look:

Tips to Structure an Analytical Essay
Here are some essential tips to help you create a well-organized and effective analytical essay:
Choose a Clear Analytical Essay Topic: Select a specific topic or idea to analyze. Make sure it's something you can dissect and discuss thoroughly. If you are looking for ideas read our blog on analytical essay topics to get inspiration.

Begin with an Analytical Essay Outline: Start with a clear outline to organize your thoughts. Use an analytical essay outline example or sample as a template.

Introduction with a Strong Thesis: Your introduction should introduce the topic and contain a strong thesis statement that lays out your argument.

Body Paragraphs for Evidence: Dedicate individual paragraphs to supporting evidence and arguments. Use the analytical essay structure to create a logical flow.

Cite Sources Properly: If you're using references, ensure you follow the analytical essay format and cite sources correctly.

Analyze and Interpret: Dive deep into your analysis, providing insights and interpretations.

Conclusion with Restated Thesis: Summarize your main points and restate the thesis in the conclusion.

Edit and Proofread: Review and edit your essay for clarity and coherence.
By following these tips and employing an analytical argument essay outline, you'll structure your essay for maximum impact.


In summary, we've covered the ins and outs of creating an analytical essay outline in our guide. With this, you should feel more confident in structuring your essays effectively. Remember, a well-structured outline is your dependable guide for successful essay writing, so create one wisely!
If you're searching to pay someone to write my essay, MyPerfectWords.com is the answer. We provide free samples and essay writing help to guide you for all your academic assignments.
Our essay writing service is affordable and ensures top academic quality.
Simply hire our analytical essay writing service to get help from a qualified and experienced analytical essay writer.