The research methodology is the backbone of the research paper. Regardless of how great your introduction or literature review are. It will be difficult to show readers that your work is well researched without a strong and compelling research method.
However, some students find it difficult to write like professional writers. Therefore, continue reading this blog and learn about how to write it that will impress your teacher.
What is a Research Methodology?
A research methodology is the blueprint of a study that provides an interpretation of the data gathered. Then draw a conclusion about it. Researchers use various techniques to answer their research questions, such as qualitative, quantitative, lab experiments, etc.
The main purpose of the research methodology is to:
Analyze information about the topic.
Allow the reader to evaluate the overall validity and reliability critically.
Discover the answers to questions through scientific methods.
Moreover, in the research methodology section, the researcher has to answer two questions:
How was the data analyzed?
How was the data collected or generated?
Also, write the research methodology section in the past tense. In this section, include only relevant information and avoid including any inaccurate details.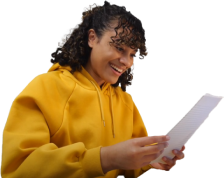 Paper Due? Why Suffer? That's our Job
How to Write a Research Methodology?
Research methodology is an important part of any research study. It helps to convince the readers that your work matters and contributes knowledge in its field, making them more inclined to read what you have written.
We gathered some steps to help you write a great research methodology for your research paper.
1. Explain the Methodological Approach
Start by introducing the research problem you want to investigate? Describe the characteristics of something, explore the new topic, or explain the cause-and-effect strategy. Therefore, you have to think about what kind of data you have to collect for this research.
Below are some questions that you need to answer in this section:
Do you need quantitative or qualitative data?
Do you need to collect primary or secondary data for your research?
Do you select experimental or descriptive data?
However, it depends on the discipline and approach. You could start by discussing the rationale and assumptions underpinning your methodology.
Do you use a standard methodology?
What is the best method to answer your research questions?
What are the main reliability and validity criteria of research?
Therefore, answer these questions to define the methodology.
2. Describe the Methods of Data Collection
After introducing the methodological approach, define data collection methods. The main ones are qualitative and quantitative that we'll discuss below in detail:
Qualitative Method

The qualitative method focuses on collecting data from open-ended communication. It allows the researcher to generate new ideas for research and analyze people's motivations and feelings.

The most common qualitative research methods are:

Interviews

The in-person interview is one of the most popular research methods because it provides direct access to respondents. To successfully conduct an interview, you must interact with people and ask them questions about their perspectives on a topic or issue at hand; this way, we'll know how they feel.

Therefore, when you use this method, you have to keep some questions in your mind:

How to create the interview form?
How to gather participants?
Which participant participated in an interview?
How many hours take to record the interview?

Participant Observation

The observation method uses subjective methods to collect systematic data. It is used for collecting data on naturally occurring behaviors in their usual context.

Like an interview, in this research method, you should also keep some questions in your mind:

What method do you use to record the data?
What group of people or community do you choose?
What role do you play in this group of people?

In this method, the researcher studies the people's daily lives without interfering in their activities. And the people are unaware that they are being observed.

Existing Data

Describe to the readers how you selected the materials for your research.

What criteria do you use to gather data?
What materials were analyzed and why?

Quantitative Method

In the quantitative research method, the researcher should describe their methods sufficiently for another researcher to replicate them.

Also, explain how you measured variables and operational concepts. And discuss the sampling method, materials, tools, and procedures used to gather data.

Here are some popular quantitative research methods:

Surveys

A survey is a powerful tool for gathering all sorts of data. It can distribute through email, social media networks, QR codes, and text messages.

Also, keep some questions in your mind:

How did you design the questionnaire?
Which sampling method do you use to choose participants?
How do you conduct your survey?
What were the response rate and sampling size?

These questions will help a lot and also include the full interview or questionnaire in an appendix. Therefore, the reader easily knows what data is collected.
Experiments
Provide full details about the tools, procedures, and techniques used for the experiment.
What tools do you use for the experiment?
How do you measure the variables?
How do you design the experiment?
It is important to provide enough detail so that another researcher can recreate your experiments.
3. Describe your Data Analysis Methods
In this step, you should explain how you have analyzed and processed data. However, do not go into in-depth and not discuss the results of your work at this step.
4. Evaluate the Methodology you Select
The methodology section is important because it provides the readers with why you selected a certain method. Also, you have to discuss the weaknesses of the selected approach. However, describe why its strengths have convinced you to choose it.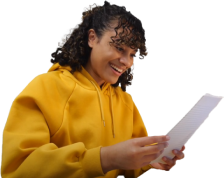 Tough Essay Due? Hire Tough Writers!
Examples of How to Write a Research Methodology
Take a look at this sample and get an idea from it.
Tips for Writing the Strong Research Methodology
The following are the tips that help you to write a perfect research methodology.
Focus on your objective and research questions.
Cite relevant sources in your paper.
Select the research methods and techniques carefully.
Gather data according to the research problem.
Choose the correct type of research like a case study, statistical analysis, etc.
Consult your professor for the chosen method and research approach.
Keep the target audience in your mind.
The methodology must be structured properly and clearly.
Create the proper outline and follow it throughout the writing phase.
Provide solid reasons why you select this research method.
Write about how you select this research methodology.
Avoid writing irrelevant details.
Discuss obstacles that you face when conducting the research.
Collect data from reliable and credible sources.
Proofread them before submitting and publishing them.
We know writing the research methodology is difficult. Therefore, to make your writing phase easier, hire a professional writer from MyPerfectWords.com.
We are the top essay writing service and help thousands of students across the globe.
So, contact us now and leave all your writing stress on our essay writer.

Nova Allison is a Digital Content Strategist with over eight years of experience. Nova has also worked as a technical and scientific writer. She is majorly involved in developing and reviewing online content plans that engage and resonate with audiences. Nova has a passion for writing that engages and informs her readers.
Nova Allison is a Digital Content Strategist with over eight years of experience. Nova has also worked as a technical and scientific writer. She is majorly involved in developing and reviewing online content plans that engage and resonate with audiences. Nova has a passion for writing that engages and informs her readers.