A press release is one of the simplest and quickest ways to get free publicity. In addition, a structured and well-written press release can be a source of multiple published articles about your company and its product or service.
And that means prospects are coming to you to sell your products to them.
Every marketer should know how to write a press release. It is essential for them to ensure the media and public know about your latest news.
In addition to that, press releases are cost-effective as they only cost your quality time to write.
There are many questions regarding a press release that people are looking for answers like:
How to write a press release for an event?
How to write a press release for a book?
How to write a press release for a business?
How to write a political press release?
How to write a press release for a product launch?
How to write a press release for music?
How to write a press release email?
If you are wondering how to write a press release in one of the above scenarios, keep on reading the blog and find what is a press release and how to write a perfect one to let people know about your new stuff.
Press Release Definition
A press release is a short news story specifically sent to the targeted individuals of the media. The main objective of a press release is to pique the targeted publication or the journalist's interest. It is a great opportunity for small businesses to get noticed.
A good press release is the one that should contain all the important information, which includes the 6 important 'W's (what, who, when, where, how, and why) for the target people to easily come up with their own story.
The press release is a great way to announce interesting and newsworthy information in the most objective way. The purpose of writing a press release is to get noticed by the target audience.
In simpler words, a press release is a great communication tool to deliver information about individuals, projects, or companies to the media so that it gets featured in the news. Press releases are widely used to build the intended reputation among the target audience.
Since the press release does not focus on an advertisement, consumer-focused writing is not appropriate to use. Press releases are crafted with the aim to announce newsworthy information, events, situations, and strategies to the media.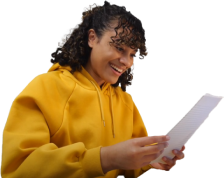 Paper Due? Why Suffer? That's our Job
The important elements of a press release include:
Headline
Dateline
Summary
Lead paragraph
Contact information
Boilerplate.
The press or news release is either personally sent to media outlets or journalists, or it can be sent using a press release distribution service.
Types of Press Release
There is a different type of press release for a different type of occasion to help you broadcast your story differently.
Here are the most common types of press release writing that you should keep in mind to broadcast your story.
Event press release
Product press release
Book press release
New hire press release
Partnership press release
Award press release
Expert position press release
No matter which type of press release you are writing, there are certain rules that will always apply. Incorporate all the key elements of a press release and follow the inverted pyramid to put your most important information first. Your main focus should be on creating an eye-catchy headline and providing information in a clear and concise manner.
How Long Should a Press Release Be?
If you are looking to get media coverage, the best option is to write a press release. But what is the correct length for a press release?
The ideal press release should not be too long. This is the common mistake that people make is to add an abundance of information in the press release. However, it is also not very common to write a press release that is so short and not communicating your message clearly.
Generally, there is an acceptable length, and within that length, there is a specific structure that you need to follow.
Press releases are relatively short and should not be longer than 300-400 words which would take a reporter a minute to get through it.
How to Write a Press Release?
An effective way to break company news and help businesses grow better is to write a press release. If you are writing a press release for SEO purposes or simply as an important content marketing strategy for social media, here are the steps that you need to follow for writing a great press release.
1. Make an Interesting Headline
After getting the announcement, it is time to get it all done into words to share with your target people. Just like the perfect title for an essay, the success of a press release also depends on the impressive start with the headline.
To achieve that, you only have one line to work with, which seems quite difficult at the start. But you can easily pull it off by considering diction to make your headline interesting and captivating.
A good approach is to make use of action verbs, understandable language, short length to clearly focus and reflect the people's attention in the headline. You can also use keywords in your headline to give you better visibility and space in the search engines. In this way, it will be easier for journalists to get a better idea of what the press release is all about.
If you are emailing your press release, do not write 'press release' as the subject line. Instead, use your press release headline as your email subject to easily get noticed.
2. Convey the News Value
For journalists, reporters, followers, or influencers to share your news, you have to provide something that they should care about. Remember, they are not public relations professionals, so it is important to adopt a journalistic style of writing throughout.
This paragraph of your press release should cover what, who, why, and where of your new update, launch, or development. Reporters do not go into details; they are just looking for the facts to help them understand and tell your story to someone else with authority.
After this section, there should not be any new information. A good approach to achieve this is to use a reverse pyramid formula for writing your press release.
By following this approach, you include the most important information at the beginning and get into the details as you go on.
3. Include a Quote
Once you are done setting a scene, it is time to bring all the details to life by including a quote around the given announcement. It will eventually help you to draw a picture of how the news will affect the targeted industry or customer base.
The quotes will be from senior ranking officials, which includes your executives, project leads, or those directly affected by the announcement. Quoting the key information highlights the importance of your development. Choose a quote that perfectly shapes your narrative and points up the core of your announcement.
4. Provide Some Background Information
Now the reader already has some of the vital information they need to cover a story. It can be quite tempting to write details and facts about your announcement. But experts believe that a piece of writing sometimes lacks if it is drawn out of the essential information.
However, a good press release is one that should be informative, helpful, and concise.
5. Answer the Questions
It is always better if you answer possible questions before they come into the reader's mind. In this way, your press release will be more captivating and attention-grabbing for your audience. Make sure to answer all the W's to make a good impression.
Press Release Format
After understanding the key elements, it is time to make sure your press release confirms the format a journalist is familiar with. The following is a typical press release format that you should follow.
The first thing to include is the logo of your company at the center of your page. Doing this will make your company's name prominent.
After the logo, pay attention to the contact information. The publication you send a press release might have some queries regarding its content. So, make sure you have included the contact details at the top of your press release so that the publication can easily get in touch with you in case of any query.
It is not compulsory to add the release date of your press release, but why not if you have completed it earlier. Include it so that the publication can take action accordingly. After the company logo, add the date on the left margin of the page.
It should be written as 'Release on [date] at [time]' or 'For immediate release'.
The press release headline is what creates interest for the reader. Make sure you have included a captivating headline to pique the reader's interest. The headline should be placed at the center of the page. The text should be bold and the appropriate font size is 14.
Also known as the deck, it aims to give your press release more substance and space to provide detailed insights into your news story. Make sure the headings do not repeat the information already provided.
This is the start of the body section, where date and location are part of it. Dateline is to be separated from the body paragraph with a dash. Don't forget to write the location in capital letters.
The first body paragraph should contain the answers to all the Ws questions. It appears underneath your summary bullet points. It should focus on stating the facts rather than providing dragged information.
Remaining Body Paragraphs
Here you are required to sum up the story that you have introduced in the first paragraph of your press release. Try to use a journalist tone so that this text can be used as it is. To enhance the content, you can add media, quotes, hyperlinks to this section.
A very important paragraph will contain factual information. If you are wondering what boilerplate is, it is an important text written after the closing paragraph that includes some important information in terms of what your company does. This section is very crucial for crafting a great boilerplate press release.
Add a final note to give companies some extra information for getting in touch with you. It will be written, "If you need more information on the topic, feel free to get in touch with us at [phone number], [email address].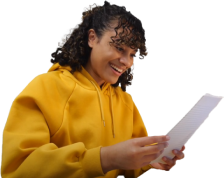 Tough Essay Due? Hire Tough Writers!
Press Release Template
Below you can find a sample press release template that we recommend you to read first and then start the writing process in a way that will surely impress your target audience.
Press Release Examples
After going through the guidelines and format, you might think that you are all set to write your press release. But wait, there is one more thing that you can consider, and that is to explore a press release sample that will surely make the whole writing process less daunting for you.
Exploring a press release example will help you to make sure you write an effective press release every time.
Press Release Distribution
Once you are done with writing, the process of distributing your press release starts. Press release distribution is all about sending out your process release to journalists and selected members of the media.
Here are the steps involved in distributing a press release to journalists and media publications.
Finding journalists for your press release
Searching the journalist's contact information
Composing an email pitch
Sending out your press release
Following up on your press release
You can also go through this guide regarding press release distribution and learn how to distribute your press release for the best brand awareness.
Hopefully, you get answers to all the questions regarding crafting a successful press release. You can easily write a great press release that gets picked by news outlets by following the above guidelines.
However, if you are not sure to pull off the press release writing task like a pro. Our press release writing services are all you need to write a perfect press release and distribute it to the right journalists and publications.
We at MyPerfectWords.com have a team of skilled writers who have an educational background in journalism. Our professional writer know the correct format, wording, and various angles required for writing any press release to reach the public successfully.
Simply contact us and get a perfect press release at your specified timeline. Our best essay writing service knows the importance and impact of a press release and will write attractive press releases for you that convey your message and maintains the marketing context.
Feel free to contact us and place your order now to get high-quality content for your target audience.