It is very important to understand the importance of media coverage by writing a great press release if you want all the benefits of your small business. But, unfortunately, media coverage does not come easily; you need to put some effort into it.
Press releases are an effective way to increase your brand awareness and improve your public relations. You would not get very far if nobody saw your press release. For that, it is important for you to distribute your press release in a way that can easily be picked up by media outlets.
Here is a detailed press release distribution guide to help you understand how to distribute your press to get maximum exposure.
What is Press Release Distribution?
A press release distribution is the process of sending out your news release to targeted journalists and other selected members of the media.
The main aim of distributing a press release is to get coverage in media publications such as news bulletins, radio, newspapers, blogs, or podcasts. In this way, you are presenting your brand in front of a huge audience.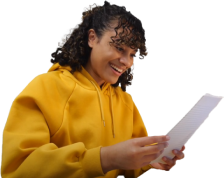 Paper Due? Why Suffer? That's our Job
Benefits of Distributing a Press Release
If you are not going to distribute your press release, no one is going to see it. And if your press release does not reach the public, no one would know about your business. Since there are different types of press releases, not choosing the correct type and distributing it effectively surpasses the whole purpose of writing it.
Gaining media coverage helps you build brand awareness, especially when most journalists consider the press releases the most reliable source of brand-related information.
Press release distribution helps you get the following benefits:
Boost your own search engine visibility
Drive local traffic to your business
It helps you generate more leads
How to Distribute a Press Release?
Now you know the effective distribution of a press release is as important as writing a press release.
You have crafted a powerful press release; now it is time to share it with the world. Keep in mind that journalists have to write many stories per day, so you will make sure your news release is one of those stories.
In order to effectively distribute your press release, below are the steps you need to follow.
1. Find Journalists for Your Press Release
If you have something newsworthy, you would want to share it with everybody, right? However, this is not always the right approach to follow because not everyone is interested in your story.
Finding people who might be interested in your story is as important as writing a press release.
You can achieve that by searching for journalists that might have already written on similar topics before.
You can also read articles on Google news and make notes of the journalists' names.
2. Get the Contact Details of Journalist
After finding journalists who might be genuinely interested in your story, it is time to find their contact information to send your press release.
For example, if you click on an author's bio on their publication site. You will get the contact details of the author.
But it is not always that simple, you will often have to do a little more digging to find out the contact details of the author starting from a simple search on google to using any media database.
Social media platforms are also another interesting way to find out the contact information of journalists. For example, LinkedIn is a perfect place to find contact information for professionals.
3. Compose a Killer Pitch
One of the most effective ways to send your press release to targeted people is through email. In fact, the majority of journalists prefer to receive emails. Remember, journalists receive a huge number of emails on a daily basis.
In order to craft a perfect pitch, keep it brief and to the point. Don't include unnecessary and irrelevant information. Instead, get straight to the main purpose of writing your email and why the media should cover it in their publication.
4. Send Out Your Press Release Pitch
If you are done writing a press release and email pitch, it does not mean you are all set to distribute your press release.
You will have to wait for the best time for press release distribution because certain times have better success rates. For example, the majority of journalists prefer to receive emails in the mornings. So, it is probably the best chance to send your pitch early to have a high chance of success.
5. Follow up on Your Press Release
Some people believe that following up a press release is not a good approach, while others say it can be fruitful.
If you are confident that your story is newsworthy, it could be worth following up. However, don't just spam the inbox of the journalist with the same news release and pitch. This can easily ruin the chances of getting your story picked up.
Tips for Press Release Distribution
Wait a minute if you are done writing and all set to send your press release. Here are some expert tips that you can follow when distributing your press release.
Your press release should not be lengthy. Remember journalists do not spend more than a minute going through a press release. To make your press release brief and to the point, remove all the unnecessary information that does not add value to the reader.
The best approach is to break down your information into easy to understand bullet points. This is the most appropriate press release format that journalists prefer to receive.
Double-check if you are targeting the right people or publications. For that, make sure your target people are a good fit. For example, sending your health press release to a sports reporter is not a good choice, right? So, it is important to double-check PR newswire for journalists on your distribution list that are industry-specific.
Make sure your story is newsworthy. Before sending your press release go through your press release and check if it is too promotional. Keep in mind that journalists do not turn any press release into a news story. They give you free publicity only if your stories are newsworthy and can entertain their audiences.
Don't forget to include your contact information on your press release. It is one of the important elements of press releases that you must include. Imagine a reporter finds your story interesting but no information is available on your press release to contact you.
Remember the journalist will not have to find out how to contact you. You will have to provide your contact information and make it easy for them to get in touch with you...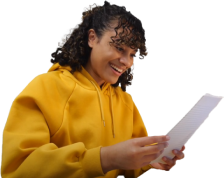 Tough Essay Due? Hire Tough Writers!
Best Press Release Distribution Services
Distributing a press release is as difficult as writing a press release. But there is a way to get your press release out by using a press release distribution service. Such services help you to send your press release to media publications without having to do all the manual work by yourself.
Although using a press release distribution is costly, it is always better to let the experts distribute your press release.
Here are the best press release distribution services that you can consider to get your job done.
Let us discuss them in detail.
PR Fire

Service starting from 65$ approximately sends your press release to selected journalists and publications within four hours.

In addition to that, you also get a report in a couple of days which shows how successful your campaign was.

PR Web

The distribution service by PR web allows you to upload your news release along with media files and then distribute it to the selected journalists and publications.

PR web also has an analytics dashboard to help you monitor the impact of your campaign.

PR web also offers 24/7 support, content proofreading, and cision communication cloud integration for subscribed customers.

Response Source Press Release Wire

Response source press release wire is a widely used content distribution service for PR professionals. It offers a range of interesting tools for public relations. You can also send your news release via response source press release wire.

There are different pricing options for you to choose from. For example, you can pay 110$ approximately every time if you are an ad hoc user. Or you can also consider one of their packages if you distribute press releases often.

Business Wire

A business wire is another famous press release distribution service that sends press releases to investors, bloggers, websites, social networks, and other target audiences.

Business wire also contains more than 15 newsrooms across the world to cater to the unique needs of the experts and news media.

24-7 Press Release

Pr distributed through 24-7 press releases helps you send your press release to the traditional and digital outlets using cloud-based platforms.

The basic package of 24-7 press releases is an ideal option for small businesses. It costs 49$ to send your press release to over 50 premium media sites.

You will also get a report if your news story was picked up.

Refer to these press release distribution services for any kind of information related to product, service, article, and press releases.

Now you know the important steps to distribute your press release and increase your chances of getting media coverage.

But remember, only those press releases are picked that are professional and have something newsworthy. So, take time and refine your story until you succeed.

You can also take help from a professional essay writing service to help you choose the right words to describe your business offering for a better impact.

So why wait? Hire the best paper writer now and engage your audience with the right content!