The press release, also known as a media release or a news release, is one of the easiest ways to get media coverage. If written and formatted correctly, it is a perfect tool to increase brand awareness. For writing an effective press release, it is important to follow the standard press release format to ensure you get the structure and formatting right.
It would be impossible for you to get media coverage if you are not following the accepted press release formatting guidelines.
If you don't know what a proper press release format is, give this blog a thorough read and find the formatting guidelines to notice your story in important publications.
What is a Press Release Format?
The important step in learning to write a press release is to understand and employ the correct press release format. In this way, you can ensure your press release conforms to a format that a reporter or journalist is familiar with and increase your chances of getting published.
Here are the steps of the basic press release outline format that you need to employ for writing any type of press release easily.
1. Add Documents Settings
Typically a press release is written in Times New Roman. Also, one inch-margins should be set for all sides of the paper. Keep in mind that you can change the settings according to your requirements.
2. Add Your Company Logo
Add your company logo at the top and center of your press release.
3. Add Contact Information
When you're ready to send your press release, be sure that it has all the contact information, anyone would need. Include both email and physical addresses to reach out in whichever way is most convenient for them!
4. Add the Dateline/Release Date
A release date is one that you specify for your press release to get published. This can be handled in a number of ways, depending on the timing and intent of your press release. Add the timeline in the top left corner of your page, all in caps.
If your press release is all set to distribute, you should include "For Immediate'' at the top of your page. If you want the news outlets to hold on to your press release but you are sending it so that they can receive it before the specified date.
In that case, include "Embargoed for Release'' and then include the date and time you want your press release to go live.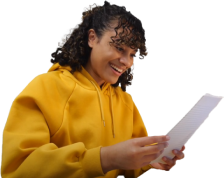 Paper Due? Why Suffer? That's our Job
5. Make Your Headline
A headline is written at the top of your press release but below your company logo, contact information, and date.
Since the headline is what creates a reader's interest, it should be written in a way to compel people to read your press release.
A good approach for a perfect press release is to keep it short and on point. For example, the good word limit for a press release headline is between 60-80 characters.
6. Add A Subheader
Written below the headline, a subheader helps you to grab the reader's attention. It helps them to understand the main purpose of your press release. Subheading provides you a great chance to plan your news story ahead. Ideally, the subheadings are 120 characters in length and should be formatted in Times New Roman size 12, all in title case.
7. Add Location & Date
At the start of your first paragraph, show the location and date your press release is coming from. To separate it from the first body paragraph, put a dash. Both date and location should be written in the following manner:
City, State. (MM DD, YY)
8. First Body Paragraph
Now it is time to craft the first body paragraph that appears underneath your summary bullet points. It is the section where you should present the answers of five important 5Ws (what, who, when, why, and, how) of your press release.
Consider it as a summary to provide a brief idea of what the press release is all about. The body copy should be single-spaced throughout.
9. Remaining Section
The remaining part of the body section should include various media content such as photos, audio, and video clips. Media content helps you to stand out on both search engines and social media.
You should avoid adding more than two of these media contents in your press release. If you are sending your press release through email, add links to the attached media contents so that they can be accessed in their original forms.
For distributing a press release with a distribution service like PR Newswire. Keep in mind that each press release distribution has its own guidelines for formatting the content.
You can also use quotes to emphasize the important parts of your press release. Including a quote helps you to add another perspective in support of your story.
10. Write Boilerplate
Boilerplate is the last short paragraph of the press release. Consider it as your "About section" placed at the end of your press release. Here you have to include background information about your company or anything else that might be of interest to your readers. The ideal length for a boilerplate is 100 words.
11. End Notation
Your press release should end with three-pound signs (also known as hash) to show your readers that they have reached the end of the document.
It will look something like this: ###
12. Add Endnote
Repeat the contact information at the end of your press release. It is a good idea to add an endnote so that the readers can reach out to you in case of any query or to acquire any important information.
A single sentence similar to "For more information, contact us at [phone number] or [email address]." would be appropriate to use.
Hopefully, now you know the important elements of a press release. Now refer to the following section and find an interesting example of a press release format for your better understanding.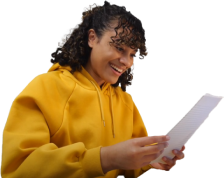 Tough Essay Due? Hire Tough Writers!
Sample Press Release Format
Writing a press release that gets picked up by a media outlet is not an easy task. One of the best practices to write an outstanding press release is to review a batch of sample press releases. In this way, you will know what the required format is and the key points which make the press release good.
Going through the sample press release will help you understand the use of correct language, company logo, keywords to use in your headline, and writing eye-catching content.
Here is a great sample press release for you to walk through the formatting and writing of an interesting press release.
Press Release Format Examples
Let's close this guide with some useful press release examples to better understand the techniques so that you can get your company the attention it deserves.
Press Release Format AP Style
One of the most important things to remember when writing an AP Style Press Release is that it needs to follow this format. There are many publications and media outlets that expect to see this format so that they can easily find important and relevant information. Here is an AP Style press release format template that you can get help from.
Press Release Email Format
If you are using an online medium rather than print to send your press release, you better refer to the following press release sample format. It provides all the aspects that a standard email press release template should have.
Now you know all the required steps that you need to come up with an amazing press release and get the recognition your brand deserves.
Unable to write a powerful press release or don't know the correct format for writing a press release? There is a one-time solution from the best paper writing service that you can consider.

Professional press release writers can help you write your press release. They know how to make it good for marketing your product or service. They also help small businesses to get their product launch noticed.

The great thing about a professional service is that they will conduct keyword research and write your press release with SEO in mind. The right keywords will make a huge difference for your targeted audience. In this way, your press release will get not only media coverage but also a great tool to help your SEO.

So, if you have something important to say, contact us to place your order, and we will write a great press release for you.