There's nothing more daunting than the task of a 1000 word essay when it comes to writing. Some students get stuck and think about how to write it.
Before you start writing an essay, make sure that your topic is clear and concise. Therefore, you can easily cover it in a 1000 word essay.
Want to know more about it and get A+?
Continue reading this blog and get to know everything about the 1000 word essay.
What is a 1000 Word Essay?
A 1000 word essay is an essay in which an essay writer writes about anything in 1000 words. The quantity of pages used in a 1000 word essay is 4 sheets.
Therefore, when you start writing the essay, assemble your thoughts according to your subject and know exactly what you write about it.
The main purpose of the 1000 word essay is to:
Present a coherent argument in response to a stimulus or question.
Express the opinion of the writer.
Persuade the reader from your point of view.
Moreover, a 1000 word essay is not an essay type, but it is a format that is used for writing any type of essay, including:
Further, this type of essay is a common assignment for school and college students. Teachers assign this assignment to students to improve their writing, thinking, and critical skills.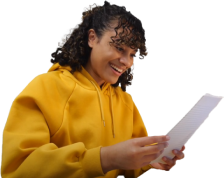 Paper Due? Why Suffer? That's our Job
1000 Word Essay Structure
Before writing an essay, you must be aware of its structure. Without a proper structure, you will never create a well-written essay.
The structure of the 1000 word essay is similar to all types of essay formats. However, the only difference is its length.
Here is a 1000 word essay structure to help you understand how many paragraphs are there in a 1000 word essay
Paragraphs for a 1000 word essay
There are basically 5 paragraphs in a 750-1000 word essay
Introduction
Start with an attention-grabbing hook statement

Provide some overview of the topic

Present a strong thesis statement
Body paragraphs
Introduce the essay topic

Present arguments

Support with evidence
(Each topic sentence should be explained in a separate paragraph)
Conclusion
Restate the main points

Rewrite the thesis statement in a new way

Write a general conclusion

How to Write a 1000 Word Essay?
One of the most important things to remember when writing a 1000-word essay is that you need to know how to write it. For this reason, we've gathered some steps that help you in composing an excellent essay.
1. Choose a Good Topic
Choosing an interesting essay topic is necessary to keep the readers engaged. For a 1000-word essay, make sure you choose such topics about which you can easily collect evidence. Make it compelling and original.
2. Start the Research
Doing research is one of the most important parts of writing an essay and ensures that you have all the information to create a strong composition. You should always make sure your sources are credible, so no misleading info gets into your work.
3. Develop the Outline
An outline is the main element of essay writing that can save time, make things easier and earn a better grade. It will also help your essays be logically structured and easy for others to read. Without a proper essay outline, you will forget the main points you should add to your essay.
4. Write a Compelling Introduction
One of the most important components of a paper or essay is an introduction. This part should be 100-200 words.
Start an essay with a strong hook statement, and then provide background information about your topic. After providing some background information, conclude the essay introduction with a strong thesis statement covering the main purpose.
5. Write Effective Body Paragraphs
The body section of a 1000 word essay should be 600-800 words long, and each section must be 200-300.
Begin the essay by introducing the topic with a topic sentence, presenting your arguments, and supporting them with accurate proof. Also, conclude each paragraph with a strong conclusion.
6. Write a Strong Conclusion
One of the most important things about writing an essay conclusion is that it should not exceed 200 words. The end of the essay is where you summarize your thesis statement.
However, it's even more important to recap all the main points of each body paragraph that lead to a solid conclusion based on your judgment.
7. Proofread and Revising
Once you finish writing your essay, proofread it and remove all the mistakes. Also, check your essay with anti-plagiarism software, so there is no chance of plagiarism.
How to Format a 1000 Word Essay
Formatting a 1000-word essay refers to the structure and layout of the essay, which should make it easy to read and understand.
Two important aspects of formatting include font and margins.
The Fonts:
Use a standard, easy-to-read font such as Times New Roman, Arial, or Calibri, in size 12, and ensure that the font is consistent throughout the essay.
The Margins:
Use standard margins, typically 1 inch (2.54 cm) on all sides of the paper. This creates a clear and professional-looking document that is easy to read.
Additional points to consider include:
Use double-spacing between lines to make the essay more readable.

Include a title page with your name, course, and other necessary information.

Use headers and footers to number the pages and include your name and the title of the essay on each page.

Ensure that the essay has a clear introduction, body, and conclusion, with appropriate headings and subheadings to structure the content.
Create captivating essays effortlessly!
1000 Word Essay Examples
An effective way to write an essay is to get help from professionally written examples. Here we have gathered some 1000 word essay example pdfs that you can see what does a 1000 words essay look like:

These samples will help you understand what a 1000 word essay looks like so that you can craft a compelling essay.
How Long is a 1000 Word Essay?
The length of an essay depends on the format and type you are writing. For example, essays, blogs, magazines, and books all have different word counts because they're formatted differently or written in a specific font.
Here are some common requirements that help you know the number of 1000 word essay pages. This will answer your "1000 word essay is how many pages" query in no time.
| | | | |
| --- | --- | --- | --- |
| Pages | Font Type | Font Size | Spacing |
| Two pages | Arial | 12 pt | Single-spacing |
| Two pages | Calibri | 10 pt | Double-spacing |
| Four pages | Times New Roman | 12 pt | Double-spacing |
How Many References for a 1000 Word Essay?
The number of references for a 1000 word essay depends on how many sources you add to your essay. However, 12 references are enough for a 1000 word essay.
You can also consult your professor and add references to your essay because all professors have different requirements.
How Long Does It Take to Write 1000 Words?
Word count is just one component you must consider when writing. The next question on many writers' minds might be how long it will take for me to write my paper? This depends largely upon factors such as time spent researching and comprehension skills.
How Long Will It Take Me to Write 150 Words?
To write 150 words, it will take you approximately 30 minutes.
How Long Will It Take Me to Write 300 Words?
Writing 300 words will take approximately 1 hour.
How Long Will It Take Me to Write 400 Words?
To write 400 words, it will take you approximately 1 hour 20 minutes.
How Long Will It Take Me to Write 500 Words?
To write 500 words, it will take you approximately 1 hour and 40 minutes.
How Long Will It Take Me to Write 600 Words?
To write 600 words, it will take you approximately 2 hours.
How Long Will It Take Me to Write 800 Words?
To write 800 words, it will take you approximately 2 hours and 40 minutes.
How Long Will It Take Me to Write 1000 Words?
To write 1000 words, it will take you approximately 3 hours and 20 minutes.
Go through this teacher's rubric to gather relevant essay content for a 1000-word essay.
How Many Paragraphs Will a 1000-Word Essay Be?
The number of paragraphs in your essay will depend on how creative you are and the essay's structure. You can choose to have a 5 paragraph essay or divide all your thoughts into different paragraphs.
Keep in mind that the more paragraphs there are, the easier it will be for people to read and understand them. The good idea is to have eight paragraphs if your essay is 1000 words long.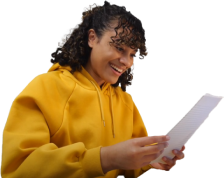 Tough Essay Due? Hire Tough Writers!
What Topics Are Suitable For 1000-Word Essays?
If you haven't been given a topic, your first step when writing an essay is choosing one. You will need to choose a topic that matches the type of essay you are writing.
To start, come up with a list of potential essay topics. Narrow this list down to 3 topics that you can easily discuss.
Make sure you have enough information to write about the 3 topics. Choose one topic and do your research. You'll be ready to write your essay.
Watch this video to see a step by step live example of how to write a 1000 word essay in minutes.
How to Write a Different Types of 1000 Word Essay?
There are many different types of essays which are briefly discussed below;

Descriptive Essay: This essay is about giving a clear and vivid description. You might use an essay to describe a place, person, object, or memory that is special to you.
Narrative Essay: When you write a narrative essay, you are telling a story about a real experience. This can be challenging because it forces you to think about yourself and also to write in a very clear and organized way.
Persuasive Essay: This paper presents facts and argues its position in order to convince the reader to agree with the writer. Use logic and evidence to support your argument.
Expository Essay: This paper is supposed to offer a balanced topic analysis. This means that you need to define or explain the topic in detail.
1000 Word Essay Topics Example
Finding a topic interesting to you and your reader can be difficult, but it's worth the time spent. Therefore, for your help, we collected some essay topics that you will use for your essay.
Americans should have more holidays and longer vacations.
Should Students get limited access to the Internet?
Why is learning history important?
Cell phones should not be allowed in schools.
What is the best role for news reporters in the digital era?
What are the causes and effects of terrorism?
Does climate change under the influence of humans?
What is the effect of family vacations on family relationships?
How is social media changing parent and child relationships?
Is summer school designed to help children?
Tips for Writing a 1000 Word Essay
Below given are some tips that our professional writers recommend.
Select the right essay topic.
Follow the correct essay format.
Use Times New Roman font, Calibri font, and Arial font.
Use 250 words in each body paragraph.
Write a brief conclusion and never extend it to 500 words.
Keep the page count and number of words in mind.
Follow the specific pattern, so you don't spend hours writing.
Now, you get a complete guide on a 1000-word essay but need a professional writer's help. Consult MyPerfectWords.com. We are the best essay writing service online.
So, hire an essay writer online now and get the best academic writing help at affordable rates.