Writing an evaluation essay but do not have an idea of what is an evaluation essay? And how to write a good one?
Well, fret no more, as we are here to help you get through the evaluation essay writing process.
In this blog, you will learn about the evaluation essay definition, topics, writing tips, and a lot more. Continue reading to get a better idea.
What is an Evaluation Essay?
An evaluation essay is a type of writing in which the writer offers a value judgment about a specific topic. It is a composition that presents an overall view of a particular subject's quality. Moreover, it provides a critical analysis and a complete evaluation of something.
The main purpose of an evaluation essay is to evaluate a topic and present an opinion about it critically. It also determines the condition, worth, or significance by careful appraisal and study.
This essay features the writer's opinion, but if done correctly, it does not sound opinionated. Instead, it provides the facts and evidence to justify the opinions about the essay's subject.
To write a good evaluation essay, you need to master critical evaluation and present the evaluation in an unbiased manner.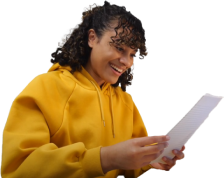 Paper Due? Why Suffer? That's our Job
Evaluation Essay Structure
The following are the four different ways to format and organize the evaluation essay.
1. Chronological Structure
It is the sequential organization that could be used for evaluating historical or current events. It tells how something works and assesses the effectiveness of a mechanism, procedure, or process.
2. Spatial Structure
The spatial organization structure is used for evaluating or describing art or architecture. Here, you will define one element of the artifact and move spatially to the next.
3. Compare and Contrast Structure
The compare and contrast structure is used to evaluate or review the culinary or music genre. Here the writer evaluates a subject by comprising and contrasting it with the known subject.
4. Point-by-Point Structure
The point-by-point structure is also used for culinary and music reviews. In this structure, you describe one element and then evaluate it, describe the second element and evaluate it, and so on.
How to Start an Evaluation Essay?
When you start writing an evaluation essay, you need to make sure that you grab the reader's attention. For this, hook the reader from the beginning until the end to ensure that your essay's opening is compelling and attention-grabbing.
Below given are a few steps that you should follow to start your evaluation essay:
The first step is to decide the topic of the essay. Choose a compelling and interesting topic that makes your reader want to read the essay.
After that, decide on the structure that you want to follow. It can be a chronological or point-by-point structure.
Properly introduce your subject.
Collect some background information to understand your subject.
Consider the criteria that you need to make your judgment.
Provide the basis of your chosen criteria.
Choose an interesting statement at the start of your essay to grab the reader's attention.
Develop the thesis statement that revolves around your judgment.
Collect evidence to support your thesis.
Establish your point of view.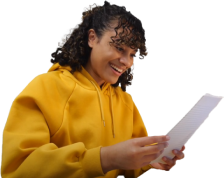 Tough Essay Due? Hire Tough Writers!
How to Write an Evaluation Essay?
Here is a step-by-step guide for you to write an evaluation essay.
1. Choose the Topic
Deciding the topic of your essay is important. Make sure it's not just compelling and interesting but also informative so that you can find enough material on this subject for an entire essay.
2. Create an Evaluation Essay Outline
Professional writers always suggest that you should draft an evaluation essay outline before formally writing it. It helps in the writing process and keeps the content in a logical flow. Also, editing an outline is way much simpler than editing the entire essay.
When you create an essay outline, evaluate what should be added and removed. But if you do not follow this step and start writing the essay directly, you will have to do more work. It may include editing and revising the whole writing piece, which is more complicated than editing the outline.
A typical evaluation essay outline consists of the following sections.
The introduction is the first impression your readers will have of you, so it's crucial to make a good one. It should capture attention and excite readers, drawing them into what you have to say about this topic.
The following are the elements that you should consider while writing the introduction:
Start with an interesting hook statement so that you can get the reader's attention.
Provide background information about the topic for the reader to understand the subject.
Establish the evaluation essay thesis statement. It sets out the overall purpose of the evaluation, so make sure it is apparent and to the point.

Draft the Body Section
The body of the essay consists of three paragraphs. Each paragraph holds different ideas related to one another and flows smoothly from start to finish, just like how a good story should be told.
Here are the important points that must include in the body paragraphs.
Start with the topic sentence that presents your judgment about the topic.
Present the supporting evidence to back up the topic sentence and your viewpoint.
Present the balanced argument to show impartiality.
Compare and contrast the subject to another subject to show the strengths and weaknesses.
Present the evaluation from many different perspectives while being both positive and critical.

Write the Conclusion
It is the final chance to convince your reader to agree with your point of view. Here, you are supposed to summarize and conclude the essay. Moreover, in this section, you present your final evaluation while concluding the overall evaluation. Keep in mind the following aspects while writing a closing paragraph of an evaluation essay.
Summarize the points and arguments that you made in the body section.
Justify your thesis statement.
Provide a concrete and secure conclusion to your argument by ultimately leaving the reader convinced by your evaluation.
3. Proofread, Revise, and Edit
After writing the essay, the final step is proofreading and editing. Thus, spend enough time reading your essay carefully. It will help you catch the unintentional mistakes you have made and recover them. If needed, revise your draft two to three times so that no error remains left.
Evaluation Essay Examples
Evaluation can be written on any topic, i.e., book, movie, music, etc. Below we have given some examples of an evaluation essay to provide you with a clear idea.
Evaluation Essay Topics
For writing an amazing evaluation essay, the first thing that you need is an essay topic. Here are some amazing topic ideas that you can use for writing your essay. You can use them as it is or can mold it according to your preference.
Carefully compare and evaluate public schools and private schools.
Evaluate the online teaching and on-campus teaching styles.
Analyze and evaluate the Real Madrid football team and their performance.
Evaluate the smartphone or the computer you are using right now.
Compare and evaluate recorded music and live performance.
Evaluate how a university's football team impacts students' personalities.
Critically evaluate a remake of an original movie you have watched recently.
Analyze how the roles of females and males changed in recent romantic movies.
Evaluate your favorite restaurant, its food, aroma, and everything.
Compare and evaluate online friendships and traditional friendships.
After reading the step-by-step guide and examples, you must have learned the art of writing a good evaluation essay. But writing a perfect essay is not that simple; you need a lot of practice and experience to become a good writer. That is why we are here to help you write any type of academic essay.
MyPerfectWords.com is a professional essay writing service that offers help for all academic writing assignments. We have a team of professional writers who are experts in writing all types of essays and evaluation papers.
Don't worry and trust us for your writing assignments; our writers will do all of them for you. So without wasting any more time, hire our top essay writer service. The earlier you place your order, the less you have to pay.