Writing a summary demonstrates that you have clearly understood the text, and now you can communicate that understanding to your readers. However, summary writing is not an easy task. In fact, it is quite a difficult academic skill to learn. As with any other skill, especially for writing, students explicitly need to learn this skill.
If you want to learn how to write a perfect summary, read this blog and understand the steps required for creating a perfect one.
What is Summary Writing?
A summary is the condensed version of an original text. It is about identifying the most important text and restating it into your own words. Writing a summary is a great way to process what you read, whether it's a book or an article.
For writing a good summary, the best approach to this task is to review the piece you are analyzing a couple of times. If you understand the subject, you will be able to summarize it easily. However, if you can not summarize a subject, it clearly means you have not learned it well.
If you are writing a summary for the first time, several questions might stick to your mind, such as:
How long should a summary be?
How to write a summary of an article?
How many sentences are in summary?
What is a one-page summary?
What is the sentence summary?
What should a summary include? Etc.
Keep reading the blog until the end to know the answers to these questions.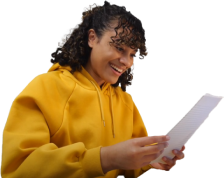 Paper Due? Why Suffer? That's our Job
How to Write a Summary?
Writing a perfect summary is not an easy task. You need to be well-versed with both supporting arguments and main ideas.
Let's delve into the steps of writing an appropriate summary.
1. Read the Original Piece
The first and most important step to a well-crafted and good summary is to read the original text. Focus on reading the text at least 2 times and do not take notes at this point. The goal here is to become familiar with the text and understand the author's writing style and tone.
Reading the text before the writing process will help you grasp the main idea of the work without going into specific details.
2. Understand the Main Idea
Once you are done reading the original text, take time to absorb what you have read. Identify the central point of the text and understand how the author has written the sequence of events. Keep in mind the 5Ws (what, who, when, why, and where) of the story to identify the main elements in the text.
3. Reread and Take Notes
Now comes the stage of active reading. Here, you will have to read the story once again and note down the major points to include in your summary. Highlight the topic sentences, plot points, important quotes, and major events. Also, note down the points that you find difficult to understand.
4. Organize Your Notes
After reading and taking notes, it is time to organize them. Take your time and find a way to organize the notes, as it will become a reference when you begin the actual writing process. Don't forget to elaborate on the noted information and clarify any point difficult to understand.
5. Craft a Thesis Statement
The important factor to a great summary is to develop a good thesis statement. A one-sentence claim is often written in the introductory paragraph to demonstrate your understanding of the original text.
The thesis statement is important to include, especially if you are writing a book summary. It identifies the text's main idea of the text for writing a thesis statement that will highlight the main argument.
6. Write a Short Paragraph Summary
The thesis statement can be used as the first sentence of your summary, and the other supporting points will go into the body paragraphs. Don't forget to include some transition words to maintain the effective flow of information in your summary.
Make sure your summary includes all the major supporting ideas into a final version that should be complete and coherent throughout.
7. Revise Your Summary
Once you are done with the writing, it is important to edit your work. Reread your summary several times and make changes along the way. You can also ask someone else to read your work and provide you feedback. Make changes in your summary according to the provided feedback to come up with an effective piece of writing.
Here is a sample of a detailed guide with a summary worksheet that will help you write a perfect summary.
Examples of Writing a Summary
If you have been assigned to write a summary and have no idea where to start, check out the summary examples below. Read these examples written by an expert writer to understand the whole summary writing process better.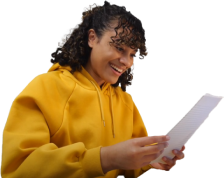 Tough Essay Due? Hire Tough Writers!
Tips on How to Write a Summary
Here are some important tips from experts that you can keep in mind to come up with a great summary.
The length of a summary can range from two sentences to even several pages. In any case, write complete sentences to describe the main points of the author.
To summarize the author's argument, use the present tense.
Do not include information that is not in the original text. Also, do not include your own opinion or ideas.
It is important to refer to several source materials, especially for research summaries. So, information can be considered to present and explain the main idea to a number of references discussing the same subject.
If you are using the author's original words, don't forget to put quotation marks to show that the quoted information does not belong to you.
Writing a summary can be difficult, but following these guidelines will help you get through the process. If you need help, consult the best writing services.
We at MyPerfectWords.com provide custom papers according to the specified format and requirements. We know the importance of remarkable literary pieces when it comes to English coursework.
So, what are you waiting for!
Get in touch with our customer support team for more details and hire a professional writer now.