A thematic statement is one or two sentences that express the main idea of a story or essay. It is the most important part of academic writing and literature. To write a good statement, you need to understand the literary work well.
Read the blog to get a comprehensive idea of the thematic statement.
What is a Thematic Statement?
A thematic statement is a sentence (or two) that expresses the main idea of the writing. It is the central message of a literary work. It is closely related to the thesis statement, and it can represent the thesis statement in a literary work.
According to the thematic statement definition:
"It is a central message of a literary work that the author wants to convey about the subject."
The thematic statement is not the same as the subject, as it can't be described in a word or two. It is a complete sentence or two sentences that present the whole idea of the literary work. It is expressed as a general statement about the subject of the literary work and is different from a simple theme.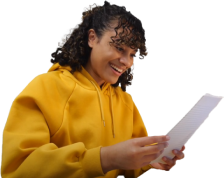 Paper Due? Why Suffer? That's our Job
Theme vs. Thematic Statement
The theme is the main message that the writer wants the reader to remember after reading the work. In contrast, the thematic statement is a general statement that explains the theme of the work.
The theme could be represented by just one or two words, i.e., love, hate, courage, etc. In comparison, the thematic statement is a complete sentence (or two) that expresses the theme. A literary work can have more than one theme, and not all of them are directly stated but are implied.
Purpose of Thematic Statement
The thematic statement aims to present the whole idea of the work. It helps the reader interpret the main message of the literary work.
The primary purpose of this statement is to present a summary of the work. The goal is to give a simple and clear interpretation of the subject in one or two sentences.
How to Write a Thematic Statement?
There is no specific set of rules that defines the statement format. However, some aspects can be defined as desirable characteristics. The following steps will help you write a strong thematic statement.
1. Create a List of Theme Topics
Brainstorm several theme topic ideas and make a list of them. Check which idea can support your argument with evidence from the literature or examples. Choose the one that the literary text can best demonstrate.
2. Conduct Exhaustive Research
Research your chosen theme to collect relevant material and see what others have written about it. Read the available literature work thoroughly to analyze what could be the central message of your work. Carefully examine the plots, characters, writing styles, and different human perspectives. It will help you develop an original interpretation.
3. Pick out Thematic Statements of Other Writers
While reading the literature work, pick out the statements of other authors. Analyze what others think about your chosen subject and how they have conveyed their thoughts.
4. Identify Conflict Areas
Every theme or topic has a conflict of ideas essential to present to understand the theme completely. Identifying the conflict area will help you analyze the central concept for your work. It will also guide you to determine the motives and values to understand the nature of the conflict.
5. Focus on the Crux
The purpose of the statement is to present the complete message of the work in one sentence. Therefore, it is important to focus on the crux instead of talking about what or how.
6. Avoid Directive and Moral edict
A theme statement weighs, observes, and considers actions and ideas, but it doesn't judge what people should or should not do. Therefore, it is important to avoid moral, directive, or order statements that tell someone how to behave or do something. Hence, avoid words like ought, should, must, and other similar words that impose something.
7. Avoid Cliches
Cliches have already been used several times, and they do not sound unique anymore. So, it's better to come up with an original statement for your work.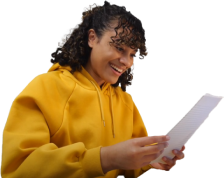 Tough Essay Due? Hire Tough Writers!
Thematic Statement Examples
A thematic statement is an overarching message of a literary work. The following examples will help you understand what a good statement looks like.
Thematic Statement Examples for Love

"Love can conquer even the greatest evil"
"Love makes you care about others more than yourself"
"Love, if taken to the extreme, can be negative rather than positive"

Thematic Statement Examples for Death

"A man who lives fully is prepared to die anytime"
"Death is so beautiful that whoever meets it never comes back"
"To die will be an awfully amazing adventure"

Thematic Statement Examples of Identity

"Be who you are, and the world will adjust"
"Never forget what you are, for surely the world will not"
"We know what we are, but not what we may be"

Thematic Statement Examples for Fear

"Fear is something more dangerous than the danger itself"
"Fear is nothing more than just a state of mind"
"The biggest thing to fear about is fear itself"

Thematic Statement for Racism

"Racism is an institutionalized form of discrimination that exists in our society today"
"Racism results in the exclusion of certain groups from full participation in society"
"Racism leads to social and economic inequality"
Thematic Statement Template
The following thematic statement template will help you write a good theme statement for your paper.
This guide and example are everything that you need to get started with thematic statements. Following the guidelines, start composing your thematic statement, and if you get stuck, we are here to help. MyPerfectWords.com is an online essay writing service that provides top-quality academic writing at affordable prices.
Whether you need just a theme statement or a complete paper, we have got it all covered. So, without wasting more time, hire our essay writer now.