An appendix is a separate section at the end of your paper containing information that may be helpful to readers. However, it's not necessary unless you have some detailed info that doesn't fit neatly into the main body text.
Therefore, if you want to know more about it, read this guide and learn what information is added in the appendix section.
Appendix Writing Definition
An appendix is a section that is added at the end of a research paper. It includes additional information that does not fit into the main text of the paper.
The main purpose of writing an appendix is to:
Provide the reader with information that supports your study without distracting from the main purpose.
Include information that is too long or detailed for the main body text.
Include raw test data or results.
Moreover, in MLA and APA style, an appendix is placed after the reference list. It contains the following information:
Graph and charts
Tables and Figures
Interview transcripts
Detailed descriptions of equipment used
Letters and emails
Research survey forms and questionnaires
Maps
Links to websites
Further, it is important to reference the appendix in your main text discussed in the paper. If you don't mention any information from an appendix, it should not be included at all in your paper.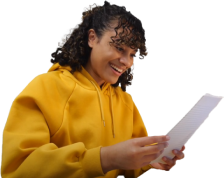 Paper Due? Why Suffer? That's our Job
Appendix Writing Format
Including an appendix is a good way to store information that isn't essential but still needs to be included in the paper. Formatting the appendix can seem difficult at first, but you'll find that it isn't too complicated.
Here is a general appendix format for your ease.
Appendix Writing Format
Heading "Appendix #" (contains a letter or number that might be A or 1)
Put it after the reference list and end of your document
Add all appendices at the start of the document in the table of contents
For each type of information, use a separate page of the appendix
However, the format for the appendix depends on your professor's requirements. Therefore, ask them first and then start writing it.
How to Write an Appendix?
You know the format of the appendix, but do you know how to write it? Therefore, for your help, we gathered some steps that you should follow when you start writing the appendix.
Let's discuss them in detail.
1. Insert Raw Data
The appendix is a space where you can include raw data that may not receive much attention but will help to support your paper. However, you should only add relevant information about the topic and make sure it's still accessible for readers to understand.
Raw data like sample calculations that you referred to in the body of the paper and specialized data that expands on information or ideas discussed in your work. You can also include raw statistical data and contributory facts from other sources in an appendix to help support the findings of your paper.
2. Add Supporting Graphs, Images, and Charts
One way to make your paper more engaging is by adding creative visual supporting documents, such as graphs and charts. Also, you may create your own or find an existing one to support the findings in your paper.
3. Include Research Instruments
One of the most important aspects to consider when conducting research is your tools and materials. You want your reader to understand how you conducted your research, so it's best not to keep them in suspense and add in the appendix.
4. Put Interview and Transcripts
Interviews and surveys can be the most valuable part of your research because they provide a unique insight into people's thoughts. You may also include photocopies of hand-written survey results or saved copies from online surveys completed by other people to provide supporting evidence for your argument if needed.
5. Formatting the Appendix
Appendices are always one of the most overlooked parts of any paper, but they're also really important. Here's how to format your appendix, so you don't get penalized for poor formatting:
The appendix is titled at the top of the page.
An appendix label is clearly labeled with a number or letter.
Use capital letters or a sentence case for writing the word "appendix."
The font size and type remain the same.
Use a letter or number if you have more than 1 appendix like appendix A, appendix 1.
Begin each appendix with a new page if you have more than 1 appendix.
Order the appendix according to the appearance of the content in the paper.
Add page numbers at the center or bottom right corner of the page.
Therefore, keep these rules in your mind and avoid any mistakes that make your paper substandard.
6. Revising and Proofreading
It is important to check the appendix for any missing information before submitting your paper. Reviewing this section can help you avoid delays in getting it published and ensure that readers get a seamless reading experience.
One of the most important things to do when proofreading an appendix is to ensure that all areas are covered, and there aren't any errors. You should check for grammar, spelling, or content problems before you submit your paper. Make sure that every word makes sense and has good sentence structure as well by using correct punctuation.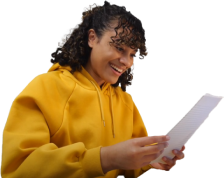 Tough Essay Due? Hire Tough Writers!
Appendix Writing Example
With the help of examples, you will easily write your research paper appendix. Therefore, here are some professionally written examples for your ease.
Now, you have a detailed guide to appendix writing. However, if you are still confused and need a professional writer's help, consult MyPerfectWords.com. We are the best online essay writing service and offer excellent writing services.
So, what are you waiting for? Hire our paper writer now and avail the best academic writing help.