Every other student is assigned to write essays and papers during their academic life. While doing so, they often face the issue of plagiarism. Duplicate and copied content affects the originality of the writing piece. Moreover, it can get you in serious trouble, like getting an 'F' on your assignments or getting suspended from the institute.
Therefore, the writers must be careful about the source material. But you can not prevent plagiarism without knowing about it in detail. For this, look at this comprehensive guide to understand the concept of plagiarism, its types, and ways to avoid it.
What is Plagiarism?
The word plagiarism has its origin from the Latin word 'Plagiarius' that means to kidnap. It means stealing someone's work and using it as your own without citing the source. It is a punishable offense and a kind of intellectual theft that may lead to serious disciplinary actions
Plagiarism is a very common issue that plagues student papers. It can be seen in many forms, and it refers to the act of stealing intellectual property such as images or video footage from other sources without crediting them properly.
Furthermore, it also takes away the credibility of the content. Thus, students must avoid intentionally or unintentionally plagiarising, and it is better to work on fresh ideas. In case you want to add others' opinions, use citations and quotation marks.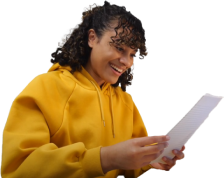 Paper Due? Why Suffer? That's our Job
Different Types of Plagiarism
Below are the twelve different types of plagiarism in research for you to get an idea.
Let's discuss these types in detail.
1. Direct Plagiarism
Direct plagiarism is called word-for-word or clone plagiarism. It occurs when someone copies another's work and claims it as their own. However, teachers can easily detect this serious offense.
2. Hired Plagiarism
In a hired plagiarism, a writer pays someone to write an assignment for him. It also includes buying assignments from different online websites. It is considered plagiarism to hire someone else to write an essay for you, and you claim it as your own.
3. Borrowed Plagiarism
Plagiarizing is very common among students, and it can involve borrowing assignments from friends. You might have many friends who took the same course with different teachers. Using a paper written by a friend is considered borrowed plagiarism.
4. Self Plagiarism
It is known as self-plagiarism when you reuse your work from previous work, assignments, courses, or classes for new ones. The worst form of this consists of using the entire paper or even part of a high school essay to submit at the college level, plagiarizing your work multiple times.
Moreover, using the same paper for two different assignments for two different courses also comes under this type.
5. Mosaic Plagiarism
This confusing type of plagiarism is also known as patchwork plagiarism or patchwriting. It involves using a part of someone's writing piece and adding your own work to it.
Mosaic plagiarism also includes the options of find and replace or copy-paste. Here the specific terms are replaced with the plagiarized work to make it unique. However, such a piece of writing loses its credibility.
6. Collaboration Plagiarism
Collaboration plagiarism is a form of cheating in which students collaborate on an assignment but act like it was done alone.
The use or fabrication of sources by oneself is called originality, whereas borrowing from other people's work without giving them credit can be considered collaboration theft and unethical research practices.
7. Contributing Author Plagiarism
It involves not crediting an editor or author who had contributed to the assignment. Similarly, if someone edits the work by making significant changes, that person must be acknowledged to avoid plagiarism.
8. Aggregated Plagiarism
A writing piece does not have to be a word-to-word copy of someone's work to be plagiarized. If your paper is based on another assignment using the same sources and ideas, it is an aggregated plagiarism. Rewriting an assignment does not make it unique if the content is the same.
9. Outline Plagiarism
Outline plagiarism involves using the same structure with different information. It is also known as retweet plagiarism that uses the outline of another essay. The thesis statement and other points are also the same in each paragraph. Thus, the sources can be unique but the content may not be original.
10. Bibliography Plagiarism
Using a bibliography of research work done by someone else is also a form of plagiarism. Similarly, if you are writing a paper and the thesis is not yours, the research is not original.
Some students also extend their bibliographies with the sources that are not used in the paper. In return, they neglect to cite the sources that also come under the category of bibliography plagiarism.
11. Secondary Source Plagiarism
There are cases when the writer mentions and cites primary sources properly. However, then they use information from secondary sources without citing them. It is known as secondary source plagiarism.
For example, this plagiarism occurs when you have collected data from interviews and cite them properly. But you also discuss information from newspaper articles in your research without citing them; you are committing this serious offense.
12. Accidental Plagiarism
It is possible for writers to accidentally plagiarize others' work while conducting thorough research for an assignment. You may come across different ideas and forget where you saw them, thinking they are your own.
Moreover, sometimes you may get impressed by a language used in a writing piece and use the same in your work. It is difficult to avoid this type of unintentional paraphrasing. However, taking notes and trying to be aware of what you read can really help.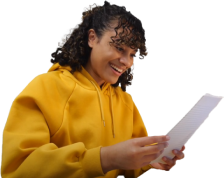 Tough Essay Due? Hire Tough Writers!
Types of Plagiarism With Examples
Have a look at the following document to understand the most common types of plagiarism with examples.
Tips to Avoid Plagiarism
As discussed earlier, plagiarism has different types, and it is difficult to identify them in your work. The following are different tips on how to avoid plagiarism in a speech or any other research writing.
Start your work on time so that you have enough time left to write a paper without getting it plagiarized.
Paraphrase or rewrite the original ideas into your own words without changing the actual meaning.
Add quotation marks if you want to copy-paste the text into your paper.
Cite the sources effectively by following the formatting guidelines specified by the institution.
Explore and present your own ideas instead of copying and pasting someone else's work.
Add a reference page and list down the sources in it that you have used in your paper.
After finishing writing, run the writing piece through a plagiarism checker before final submission.
This detailed guide gives you an idea of the most common types of plagiarism. It is important to know and understand these types while doing a research project. Nevertheless, if you still need help, choose the professionals at MyPerfectWords.com.
We provide the best writing services with a team of experienced and qualified experts. The writers are capable of writing 100% original and non-plagiarized academic assignments.
Thus, without wasting any further time, hire our online essay writer now and get a unique paper written from scratch.